Gopher Removal Experts of
Minneapolis and St.Paul Minnesota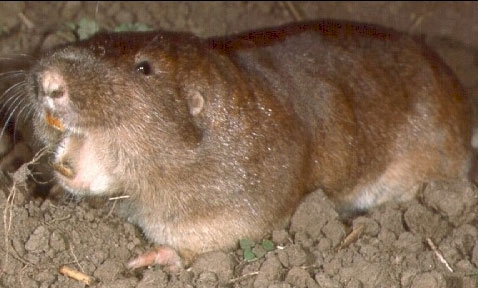 Gopher problems pose a serious threat to your property. These rodents are experts in damaging the root systems of vegetation throughout your yard. Some examples are bushes, small trees, expensive flowers, and whatever else your property may contain. They also create tunnels with large mounds of dirt, throughout your yard, ruining your grass and lawn. Chewing on irrigation and septic systems, and causing erosion and damage to yards and foundations.
All this damage can be extremely frustrating and expensive! If the problem is handled immediately and efficiently though, you can save yourself time and money. At Minnesota Wild Animal Management Inc. we are experienced and trained with the removal of these rodents.