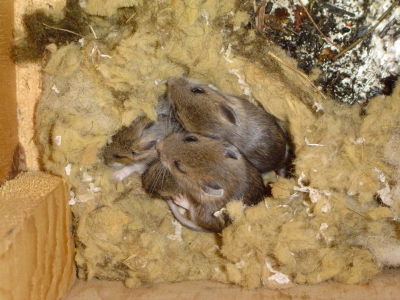 In Andover, Minnesota, lots of progress and development over the years has left many animals foraging for a new home. Whether you are an animal lover or not, you can recognize that a wild animal in your home is not feasible or safe for either one of you. At Minnesota Wild Animal Management, Inc., we understand and recognize this too. This is why we offer humane animal removal in Andover, MN.
Humane Animal Removal
At Minnesota Wild Animal Management, Inc., our goal is to make lives better for both our human clients and our furry ones too. We want your home to feel safe and sanitary. When you call our professionals at Minnesota Wild Animal Management, Inc., we will work out a time to meet that is appropriate for your needs. We even have a 24/7 service available should you need or require our services urgently.
Thorough Humane Animal Removal Inspection
When we come out to your home, one of our highly trained professionals will perform a thorough inspection of your property. We will identify the animal (or animals) that are in your home and determine a humane solution for removal. We will discuss the process with you before anything is done and provide an estimate for you, allowing no hidden fees or charges for our clients. Once this is complete, we will humanely remove the wild animal from your property. We believe in taking every precaution and proper step to ensure both the homeowner's safety as well as our animals. We will then go the extra mile in performing the necessary repairs once the wild animal is removed. Wild animals can damage anything from the foundation of your home to the insulation in your attic. We will work to repair the damage and then put into place preventative measures to keep wild animals from entering your home again.
Quality Service and Experience
We are so confident in our humane animal removal methods that we back all of our services with a two year warranty. This warranty is the strongest in the pest industry for Andover, MN. Not only do we offer competitive, affordable pricing, Minnesota Wild Animal Management, Inc., is also known for our excellence in humane animal removal services. With a combined 35 years of experience, no company can match the level of knowledge and experience we have on all different types of wild animals in Andover, MN.