Bat Prevention Services MN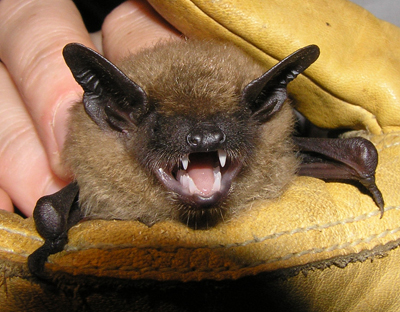 At Minnesota Wild Animal Management, Inc., we never want you to have to worry about bats in your home. This is why we proudly offer bat prevention services to anyone who has experienced any sort of bat intrusion or infestation, as well as anyone that feels like their home may be at risk. Having our professionals come out and secure your property can bring you peace of mind! Calling our experts and letting us perform prevention measures on your home means that you are covered. All of our work performed includes a two year warranty on any preventative measure we provide.
Experienced Bat Prevention Team
At Minnesota Wild Animal Management, Inc., we have a wealth of knowledge and experience removing bats in our area. Within Minnesota, only specific species of bats inhabit residential and commercial properties. It's important to know and understand these species so that we can properly defend your home against them. When you tell our team you need bat prevention, our professionals will come out to your home and perform a proper and very thorough inspection to identify weakened areas and create solutions so that your property will be protected going forward. We have a 17 point inspection sheet that goes through every aspect of your home where a bat could potentially enter. Bats find ways to come in through your siding, down your roofline and within the soffit and fascia, where your roof overlaps, down the chimney and even through the vents. We have even seen them fit through cracks in the walls that are as small as ⅜ of an inch. This is why having an inspection sheet allows us to be thorough and never miss a single step. Once we are done with the inspection, we will get to work on "bat proofing" your home. We will fix all of the weakened or vulnerable spots we find and teach you all of the steps that we take to ensure that no bats will be getting into your home anytime soon. We will then leave your home clean and your mind at ease!
Why Is Bat Prevention Important?
Well, if you've ever had to get a rabies shot that is reason enough to want some added protection! Bats are known for carrying the deadly disease, rabies. Rabies is a viral disease that can infect humans if a rabid animal scratches, bites, or their saliva contacts the eyes, mouth or nose. It can be deadly if not treated in a timely manner. If bats are found in your home and you become exposed, your healthcare provider will recommend a series of rabies shots along with a tetanus vaccination. People leave the hospital with at least three injections and must then follow up with subsequent injections to ensure that the virus does not attack them. Another health risk that bats can pose is their toxic feces. In high volumes, bat guano will grow spores that can be toxic and harmful to inhale, making your home uninhabitable. For all of these reasons and so much more, bat prevention is an important aspect of home care and a necessary step for any home or business owner at risk for bats.
Contact Wild Animal Management Now
Don't let bats be a constant worry or source of fear for you and your family. Gain some peace of mind with our bat prevention services. For more information on Minnesota Wild Animal Management, Inc., and the bat prevention services we offer in your area, give us a call today at (612) 237-8282.