Deer Mice Removal MN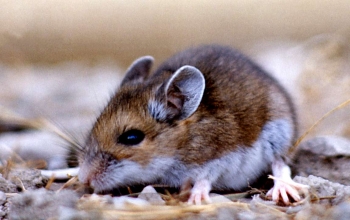 Deer mice are named due to the white under-belly that resembles a white tailed deer. A deer mouse can climb much like a squirrel, so they can be more problematic to prevent and get rid of. The other big issue with deer mice is the fact that they are the number one carrier of the Hantavirus. No one wants mice in their home, and we all know what a pest your typical household mouse can be. Add to that the ability to climb into places your typical mouse couldn't, and droppings that can kill you.
Hantavirus in Deer Mouse Droppings
Hantavirus can be in the deer mouse's urine and fecal matter, and is most easily transmitted to humans by inhaling dust that contains the rodent's fecal matter. The Hantavirus can start like any simple cold or flu, but is deadly in 50% of human cases where the virus gets into the lungs. If you get any flu-like symptoms after possible contact with deer mice droppings or urine call your health care provider immediately.
MN Wild Animal Management Deer Mice Removal
If you suspect a deer mice infestation in your home, don't wait. Call the professionals at Minnesota Wild Animal Management to come out and inspect your home. We can identify what type of rodents you may have, eliminate and sanitize any infestation, and take preventative steps to ensure your home is pest free.