Mice Prevention Services MN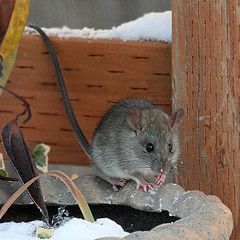 At Minnesota Wild Animal Management, Inc., when we talk about mice prevention, we don't mean setting up traps all around your home or office and hoping for the best. We are talking about tried and true professional ways to prevent mice from entering into your home or business before they ever become a problem to begin with. Anytime even a single mouse comes crawling onto your property, it can be a nightmare to get rid of. Therefore, everyone should be taking prevention precautions from the very beginning! At Minnesota Wild Animal Management, Inc., we are your mice prevention experts that can guarantee a mice free vicinity for years to come.
Why are Mice a Problem?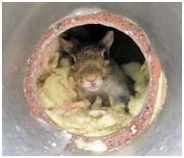 If anyone has ever had a mice problem before, it's much less taxing to explain our reasoning for wanting to perform mice prevention. What can start out as one simple mouse can turn into multiple to hundreds and even thousands of mice infesting your home. The rate at which mice multiply is astonishing, making them hard to get rid of once they invade. So why even take that chance in the first place? Not only are they difficult to fend off, mice can do a large amount of damage to the structure of your property. They have been known to cause foundational problems, damage the wiring within your home, ruin A/C units and furnaces, destroy attics and insulation and even cause electrical fires. The damage done when they are in your home is much more costly than preventing them from ever entering. Additionally, having mice in your home can be bad for your health. Many mice carry salmonella and ringworm. Salmonella is a type of bacteria than can cause a multitude of GI symptoms and ringworm is known for being a fungus that is pretty hard to get rid of. All in all, mice in your home or business is a problem and should be prevented before ever happening. Not only does it save you time and money, it gives you peace of mind on the space you are dwelling in.
Assessing the Need for Prevention
When you choose Minnesota Wild Animal Management, Inc., we feel that it's important you know that you are getting the best mice prevention care around. With over 35 years of combined experience, our experts are familiar with all different types of mice and can easily recognize vulnerable areas within your home or business that may be susceptible to mice penetration. Mice can make their way into your home through even the smallest of cracks and spaces. We have seen mice go through holes the size of a small marble! Letting our experts examine your space and determine vulnerabilities will help ensure you that your home with remain mice-free! Our professionals performing mice prevention go through a rigorous 17 point check throughout the whole house. They cover every square inch, never missing a step to give you full peace of mind.
two year Warranty
We are so confident in our mice prevention services that we will provide you with a two year warranty. We offer one of the highest warranties in the business because we know that every preventative service we perform is done by quality, experienced professionals who know just what it takes to get the job done and do it right the first time around.
Minnesota Wild Animal Management Mice Removal
For more information about mice removal & prevention services from Minnesota Wild Animal Management, Inc., call us today and let us tell you more about our prevention tactics. No more setting up traps around the house "just in case" a mouse shows up. Get some peace of mind and relieve your mice anxiety. Give us a call today at (612) 237-8282 to learn more.