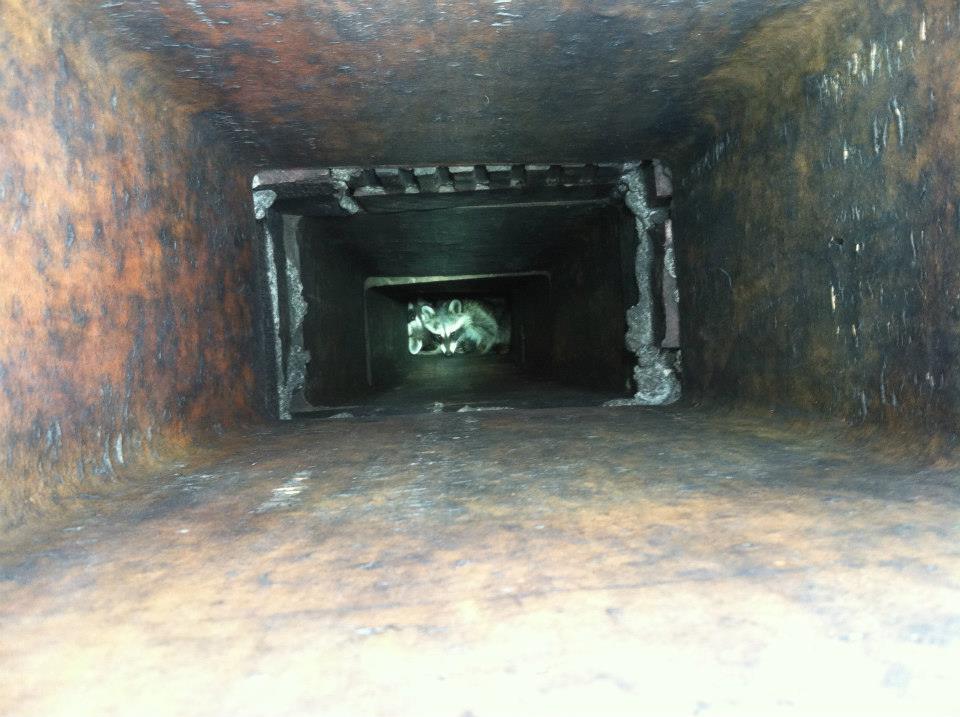 Raccoons are extremely smart creatures that can cause damage and turmoil to your property if left to their own devices. They are nocturnal, meaning that they sleep during the day and are most active at night, so you may hear them scouring for food in the overnight hours, but not actually ever see them in the light of day. Raccoons are nearly always in search of food and have amazing dexterity, so they may knock over your trash cans leaving trash and debris spread all over your property, or dig up your precious gardens and lawn looking for their next meal. They can also build nests and live in your chimney, under your deck or in other desirable spots on your property and are next to impossible to run off without professional help. Minnesota Wild Animal Management, Inc. specializes in raccoon removal in Andover, MN and can help you quickly and safely solve your raccoon problem.
Immediate Wildlife Removal
Raccoons carry disease and in some rare cases rabies, so you do not want them to get too used to living on your property. You should not attempt to remove the raccoon(s) on your own. Minnesota Wild Animal Management Inc. can provide immediate wildlife removal so that you do not have to wait. We have an emergency line (612-237-8282) that can be called at any time, day or night, so that we can help you take care of your wildlife problem. We do this in humane ways after careful inspection of your home to assure that the problem is actually taken care of and that the raccoons will not return. Our raccoon control services team can also complete repairs from any damage that the raccoons have caused. Finally, we put preventative measures in place to ensure that the raccoons do not return and even offer a 4 year warranty on all of our repair work.
Call Minnesota Wild Animal Management Inc. For Wildlife Removal Needs
Minnesota Wild Animal Removal can handle the removal of raccoons as well as any of the following pests:
Bats
Beavers
Birds
Chipmunks
Gophers
Mice
Moles
Skunks
Snakes
Squirrels
And many others
If you find evidence that a wild animal may have decided to make a home in or around your home, give our appointment line a call at 612-237-8282 or 763-785-1414. Our team can help you humanely get rid of the animals, repair any damage they left behind, sanitize the area and ensure that the animals will not return.