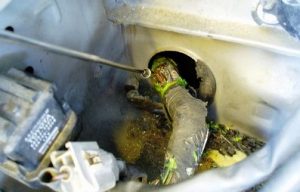 At Minnesota Wild Animal Management, Inc., we've seen our fair share of wildlife in the attic. It seems that no matter what time of year it may be, some type of critter is trying to invade someone's home and nest where it just doesn't belong. If you are having issues with your attic becoming home to any type of wildlife, your local experts at Minnesota Wild Animal Management, Inc. can help. It is important to remove animal feces and urine. When you go to sell your home, the home inspector will insist you do it…so do it now and enjoy the benefits.
Humane Animal Wildlife Removal
Our professional technicians here at Minnesota Wild Animal Management, Inc. have combined experience of over 35 years handling all the wildlife issues for home and business owners. This time of year, attics are an ideal habitat for many different creatures to ride out the winter. When you think about it, attics are warm, secluded and can easily be accessed through tiny holes and crevices. Wildlife like mice, bats, squirrels, birds, raccoons and even snakes have been known to make their way into the attic. It's no surprise that these animals are not meant to take shelter in your home and can cause a great deal of problems. Anything from structural and electrical issues to carrying diseases and threatening the health of your family and pets. When it comes to wildlife in your attic, it's crucial that the animals are removed. At Minnesota Wild Animal Management, Inc., we can help you do just that.
Attic Removal & Cleanup
When you call our experts, we will find a time that works for you to come out and inspect your home or business. Our professionals will assess the issue, determining the animals' identities and creating an effective treatment plan to eliminate the issue and remove the problem. Once everyone understands the plan, we will work to remove the animals humanely and begin the most vital work of all – the clean up! In this process we will work to repair the damages that these animals may have done while they were in your attic. We can successfully repair any damage to structures, walls, vents, etc. in the attic as well as remove any harmful risk of contamination the animals may have left behind. We then will go a step further to take preventative measures so that these pests will not be able to invade your attic again. All of our services are backed by a strong two year warranty, giving you peace of mind for the long run.
Animal Attic Cleanup
If you are in need of animal attic cleanup, call your local experts here at Minnesota Wild Animal Management, Inc. We are open 24 hours a day so that when you need immediate attention, we can be there. Call us today at (651) 260-7378 and keep those pests out of your attic!