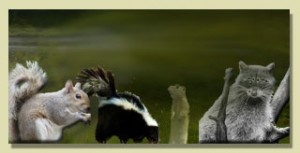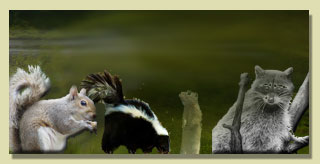 If you're in the Blaine, MN area and searching for an animal removal company that can offer fast, affordable, same day services, Minnesota Wild Animal Management, Inc. is your best solution. As professionals, we not only remove the animal but we also sanitize the area affected, help you with any property repairs and prevent the situation from happening again.
Dangers of Contact with Wild Animals
When dealing with wild creatures, it's important to take proper safety measures. Never try to keep the wild animal as a pet or handle it without the correct knowledge, training, equipment or experience. Cute and fuzzy can turn into something dangerous, in a blink of an eye. Wild animals pose many human health and safety threats.
The most obvious threat is a physical attack. Animals are armored with defenses, from claws to sharp teeth and know how to use them, for daily survival. Other threats are diseases, from contact with the animal itself, there droppings or the affected area. Some diseases that can be spread to humans and can even prove fatal include:
Rabies
Herpes B
Salmonella
If any animal has made your home, office or other location a cozy home it is time to call the professionals. At Minnesota Wild Animal Management, we have everything needed to successfully put your dangers behind you. Our animal control process is quick, humane and we even offer 24 hour emergency animal removal.
Types of Wild Animals We Can Remove and Prevent:
If you have encountered a wild animal not on the above list and need help, contact us and we will do what we can or refer you to your perfect solution. Call Minnesota Wild Animal Management Inc. today for an appointment at 763-785-1414, or for 24/7 emergency services call 612-237-8282!