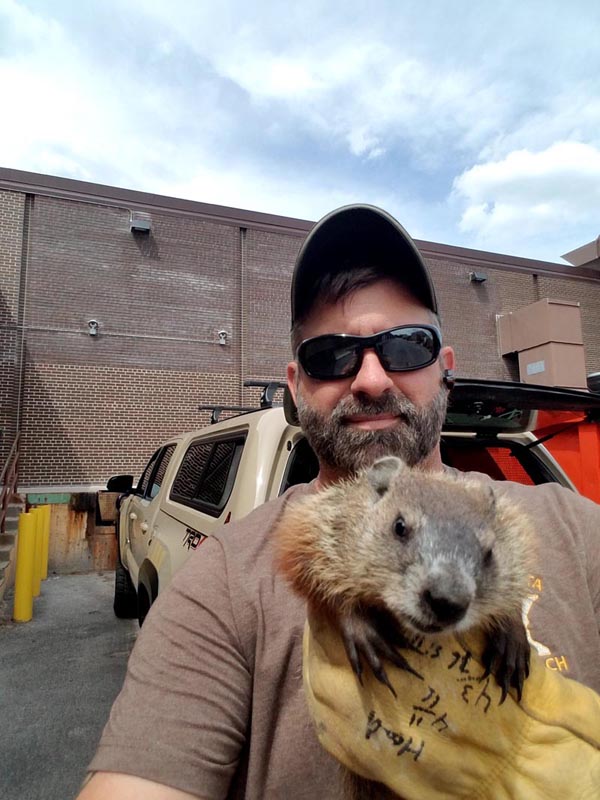 Over the last several decades there has been significant population growth in the Blaine, Ham Lake and Andover area. As a result, much of our land has been developed for residential and commercial use. Some may be comfortable with this growth and others less so, but there are definitely some unintended consequences that we all must deal with. One of these consequences is that wild animals have been misplaced and are finding their way into our homes because we have invaded theirs. Minnesota Wild Animal Management Inc. understands this issue and offers professional and humane animal control services for Blaine, Ham Lake & Andover.
Animal Removal, Sanitation and Home Repair
Our team specializes in safe and humane removal of all types of wild animals including bats, raccoons, mice, snakes, squirrels, birds and chipmunks. We handle these animals so that you do not have to. Wild animals can carry diseases (including rabies) and it is never safe to handle the wild animals yourself. We have the equipment, training and experience necessary to find and remove unwanted animals from your property. You are always better off allowing a professional animal control service to handle this task. In addition, the team at Minnesota Wild Animal Management Inc. is a full-service animal control company. Not only can we locate and remove unwanted animals in a humane way, we will also identify the areas of your home that are vulnerable to entry to prevent future infestations and completely repair any damage that is left behind. We also provide sanitation services so that you can feel confident that your home or business is safe and clean.
The team at Minnesota Wild Animal Management Inc. has more than three decades of combined experience with animal control services. We understand the area where we live and the animals that live in this area. We will apply this knowledge and experience to your needs. We stand behind our work and offer our services 24 hours a day, 7 days a week and 365 days a year. Wild animals can enter your home any time, so we are ready to tackle a problem when it happens. This makes our customers feel more comfortable and less worried about potential problems.
24/7 Animal Control Services in MN
For more information about our animal control services in Blaine, Ham Lake and Andover, call us during normal business hours at 952-881-6662, 763-785-1414 or 612-237-8282. For our 24- hour emergency service line, call 763-232-7296 or 612-237-8282.