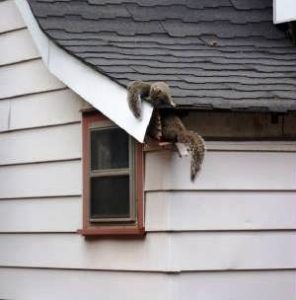 Many of our customers know that we will come out to your home or property at any time of the day or night and humanely remove a wild animal that has taken up residence with you. No one needs or wants a squirrel, snake, raccoon, mouse or even a bird to build their nest in your attic, walls or garage. Wild animal removal is something that our staff is trained to do, and we have been helping clients with this service for many years. What you may not realize is that there is more to wild animal removal than safely locating, capturing and removing the critter(s).
Comprehensive Animal Removal And Damage Repair
Wild animals may not intend to but can damage the area of your home that they access. They may chew through wires, molding, insulation and may drop waste in areas that will need to be sanitized. The staff at Minnesota Wild Animal Management will thoroughly inspect the areas of your home to identify any damage left behind and also find areas that are potentially vulnerable to entry in the future. Part of our service includes damage repair and prevention of wild animal issues after we leave. We consider this a very important part of our job and stand behind our work with a 2-year warranty. This sets us apart from many other companies in the area.
Our wild animal removal services do not end with removing the animal. We take steps to ensure that your home is left clean, sanitized and in a condition where animals will not be able to re-enter. Our approach is comprehensive, and our service is professional, friendly and fast. The knowledge that you have an unwanted guest in your home is an emergency in many ways. We respond with great care and speed so that you can go on with your daily life knowing that the animal is no longer sharing your space.
Prevent Animals From Entering Your Home
Minnesota Wild Animal Management specializes in professional animal removal services and has experience removing birds, bats, snakes, squirrels, raccoons, mice and other critters. We will locate, humanely remove, and then repair any damage, sanitize and finally make sure that all areas of your property are secure for the future. For more information, give us a call at any one of our phone numbers: (763) 785-1414 • (612) 237-8282 • (952) 881-6662 • (651) 260-7378.