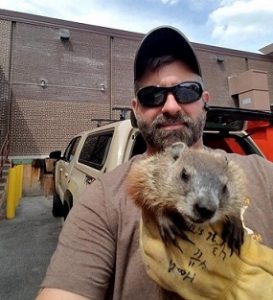 An unexpected encounter with a wild animal on your property is something that keeps homeowners up at night thinking about it! Whether it is a snake, raccoon, bat, mouse, etc., these are animals you would prefer to reside away from your home. At Minnesota Wild Animal Management, we are here to help you when this unexpected encounter happens. We can humanely remove these unwanted animal(s) from your property. Our work doesn't stop there! We can also help prevent this encounter from happening again in the future.
There are some animal removal companies that say they can remove an unwanted animal from your property, but they don't actually take the necessary steps to ensure that everyone involved, including the wild animal, is safe.
Animal Removal The Right Way
Our team of animal removal experts specialize in humane animal removal services. The first step for us is to come inspect every inch of your property to ensure that we have identified all of the animals on the property, including any nesting areas. From there, we will work to safely remove these animals from the property while ensuring that they are not harmed during the process. Once we have captured the animal(s), we will take them back to their natural habitat and let them free. This is a win-win for the homeowner as well as the animal.
Prevention Is Critical
Our staff can remove the animal from your property, but if you don't take any prevention measures, that animal or others may make their way back to your property again in the future. That is why we prioritize prevention services for all of our clients. In addition to removing these wild animals, our prevention services allow us to guarantee that they will not be back. We can repair any damage left by these animals, and we will also provide education on the critical steps to make sure that these animals don't return again in the future. Our animal proofing prevention services are backed by a two-year warranty, giving our clients peace of mind that they will not have an unexpected encounter again!
If you have recently found an unwanted animal inside your home or around your Minnesota property, reach out to our team at Minnesota Wild Animal Management as soon as possible. We are eager to provide you with our effective animal removal and prevention services. To schedule an inspection, give us a call today at (763) 785-1414.