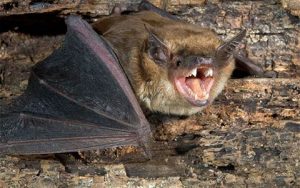 Looking for an animal removal service close by? You've come to the right place as we proudly offer animal removal services in and around the Ham Lake and Andover, Minnesota areas. At Minnesota Wild Animal Management, we've been providing all types of animal removal services for decades. Be sure to reach out to our experienced team if you're dealing with any type of wild animal in or around your home.
Wild Animal Removal around Ham Lake and Andover
Not only do we have over 30 years of experience with animal removal, we also always ensure that animals are handled as humanely as possible. There's no doubt that as our communities have grown, we've invaded many of our wildlife friend's habitats. This has forced these animals to live in areas such as our attics or underneath our homes. Whenever we remove animals from your home, we'll always do it humanely and carefully and relocate animals to a more natural habitat, far away from your home so you never have to worry about them returning again.
Wild Animal Damage Repair
At Minnesota Wild Animal Management, our job isn't complete until your home is restored back to how it was before the animal(s) ever made their way into your home. This means repairing any entry points to ensure animals will no longer gain access to your home as well as cleaning up any of the mess made by the animals. Wild animals are known to leave behind some rather nasty messes and even damage areas of your home, so you want to make sure your home is protected and safe after an invasion of any type of wild animal.
Wild Animal Control Services
Below are just a few of the many animals we're capable of removing from your home:
Bats
Birds
Mice
Chipmunks
Raccoons
Snakes
Squirrels
Much more
Our Wild Animal Removal Process
We have an extremely thorough process for removing wild animals from your home. This process goes as follows:
Inspection – We first inspect your home to identify the animals that are invading your space. We'll then come up with a plan for removal and provide you with a detailed animal removal quote.
Removal – Now comes the fun part! We'll remove any animals and relocate them to an area far away from your home.
Repair – This is one of the most critical steps in our wild animal removal process because it ensures you don't have any unexpected visitors returning in the coming days, months or even years!
Dealing with a Wild Animal Issue? Contact Our Team Today!
If you're dealing with any type of wild animal in or around your home, don't hesitate to reach out to the Minnesota Wild Animal Management team today. We're available 24/7 at (612) 237-8282.