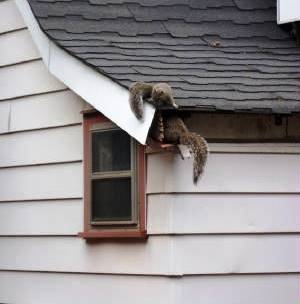 If you're convinced that you have some type of animal making its home in your attic, you're likely ready to get him or her out of there as quickly as possible! While focusing on animal removal is incredibly important, dealing with the aftermath of having animals in your attic is also of equal importance. At Minnesota Wild Animal Management, we've been providing attic cleanup and animal removal in Minneapolis for decades. We understand not only how important it is to get any animals out of your home, but also to clean up any waste that they left behind.
Importance of Animal Cleanup After an Animal Infestation
Animals in your attic can cause a variety of problems, a few of which include:
Nesting material and other debris strewn throughout your attic
Mold growth on contaminated areas
Strong odors coming from your attic that can permeate throughout your entire home
Animal waste and urine in the insulation and wood materials in your attic
Parasites and other harmful pathogens
Don't Attempt DIY Attic Cleanup After Animal Removal
The worst thing that you can do is attempt to cleanup your attic after an animal infestation. Various animals can have harmful parasites in their waste, which can be harmful to humans. It's best that you hire a professional animal removal company to handle all aspects of an attic cleanup job after an animal infestation. Don't try to save money and end up sick from exposure to harmful animal waste.
Comprehensive Animal Removal and Attic Cleanup
When it comes to animal removal, you want to ensure you're hiring a wildlife removal company that focuses on the entire process. This means not only getting rid of any animals that have made their way into your home, but also ensuring they don't return and that your home is restored to the state it was in before the animal infestation occurred. Many companies may offer one, or two aspects of this comprehensive animal removal process, but few offer the entire suite of services. At Minnesota Wild Animal Management, we're fully licensed and certified to provide animal removal, exclusion and attic cleanup services. When it comes to any type of wildlife removal, all you have to remember is our phone number or website address and we'll handle the rest! We pride ourselves in being a one-stop shop when it comes to all types of animal removal and cleanup services.
Give our office a call 24/7 at 763-785-1414 to schedule our animal removal services.