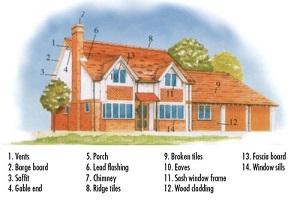 At Minnesota Wild Animal Management, we are no strangers to bats. Bats find themselves in the most unique and interesting places. Whether they are huddled in your attic or making themselves stuck in one of your eaves, you do not want to keep them around for long. In Minnesota, there are seven common species of bats. Within those species, two of them are known for making their way into homes and wreaking havoc on your space. If you think you have a bat problem in Minnesota, let our professionals at Minnesota Wild Animal Management come take a look and remove that hazard today.
Are Bats Dangerous?
In all honesty, there are many great things about bats. Bats are insectivorous, meaning they feast on insects and only insects. So, if you have a bug problem on the exterior of your home or business, bats are surprisingly great to have around. Likewise, they are natural pollinators and can even help naturally distribute the seeds of many different kinds of plants. Conversely, bats can cause real problems if found within your home. Their largest threat is their ability to carry and transmit disease. Most of us have heard of rabies and its deadly effects on humans and animals. Should a bat be found flying around within your home, even if you don't touch it, you are subject to emergency treatment for rabies. Additionally, Histoplasmosis can be found within the spores that grow from bat guano (bat poop). This is a fungal infection that is harmful to humans if breathed in. All in all, if you think you have bats within your home, it's best to call a professional and safely avoid any devastating health issues.
Bat Removal Expert
Bats are Houdinis when it comes to entering your home. They frequently invade homes through openings of the exterior siding, roof line, chimneys, vents or even the roof overlap areas. Bats are exceptionally tricky in the sense that you do not want to lock or enclose them into your home. If this occurs, you can end up with many dead bats enclosed into your walls, eves and attics, causing a massive health and safety issue for your home. At Minnesota Wild Animal Management, our first priority is your safety. We are experienced in handling bat removals safely and effectively.
If you are in search of bat removal in Minnesota, our expert professionals here at Minnesota Wild Animal Management are here to help. For more information about our pest removal services, give us a call today at (763) 785-1414.