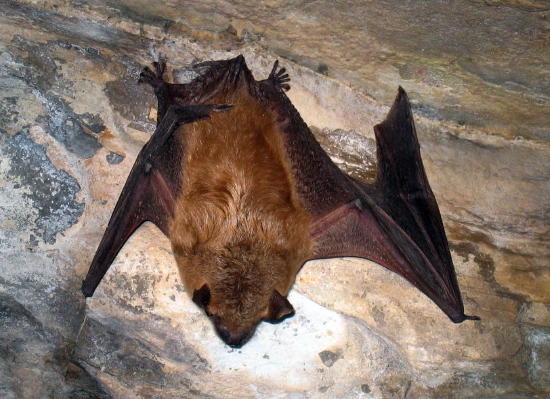 When you find bats in your home, it's important to know a little about them before you begin trying to trap them or seal their entrances off to keep them out. For starters, you should know that bats, while they can cause damage to your home, should be removed safely and humanely, just as any wild animal would be, and this can be a difficult task for someone who's inexperienced in bat removal. You should also be aware of the dangers that bats pose to you as well as your home so that you don't underestimate the severity of housing a bat colony under your roof. That's where we come in. At Minnesota Wild Animal Management Inc., our bat exterminators will come to your Minneapolis, Minnesota home and quickly rid your home of bats and help you keep them from coming back.
Bats Cause Property Damage and Spread Disease
If you weren't already aware, before you try to handle bats yourself, you should know that they can be carriers of rabies. If you've carried or been bitten by a bat, it would probably be a good idea to get checked out to make sure you haven't been exposed to rabies. In addition to carrying diseases, bats have the potential to severely damage your home and leave a potently unpleasant smell behind. Bats often leave entire areas covered in bat droppings and urine, damaging drywall, insulation, and other surfaces in your home so badly that they'll need replacing. Rather than risking being exposed to rabies or letting bats damage your home, call our bat removal experts at Minnesota Wild Animal Management, and let us take care of your bat infestation before they cause any real damage.
Repairing and Preventing Property Damage
If your home has been damaged by bats already, you may need to have repairs made, or at the very least, we'll come to your home to offer bat dropping cleaning services if the bats haven't caused too much damage. If you want to keep bats out of your home in the future, you should have bat exterminators seal the parts of your home that could provide easy access for bats. Although sealing entrances can be a simple enough task, only bat removal experts will know which equipment is best for keeping bats out, how to make sure all of the bats are removed from your home so that they don't end up being sealed in, and how to find the entrances that bats could be using or use in the future to gain entry into your home.
Reliable Bat Extermination Company
At Minnesota Wild Animal Management Inc., we specialize in removing wild animal pests from inside and around your home, and we know what it takes to safely and humanely trap and remove bats. If you're looking for a bat removal company in the Minneapolis, Minnesota area, look no further than Minnesota Wild Animal Management Inc. for professional and reliable bat removal services. Call us today at any of our regular service numbers, 612-237-8282, 763-785-1414, 651-633-8600, or 952-881-6662, or call our 24-hour service number if you have an emergency.