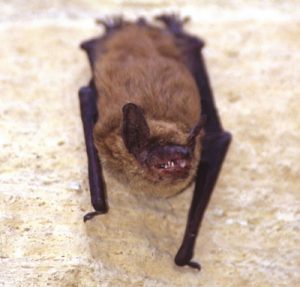 Have you recently noticed bats in your attic? While they may seem like they're not causing many problems as they rest in the eaves of your attic, the truth is that you really don't want bats hanging around your property. There are many reasons to have them removed, and the removal process should only be handled by professionals. Our team at Minnesota Wild Animal Management is the right team for the job when it comes to getting these bats removed from your attic.
There are multiple reasons why you should keep your distance from bats. The primary reason to stay away from bats is that they often carry and transmit harmful diseases. Rabies is the number one disease that these animals carry. If you were to be bitten by a bat, you'd definitely have to get treated for rabies, which is not a pleasant experience. Additionally, coming into contact with bat feces can be harmful to humans as well. A disease known as Histoplasmosis can be contracted from the spores that grow on bat guano. By leaving the bat removal process up to our experts at Minnesota Wild Animal Management, you will not have to put your own health at risk, which should provide you some peace of mind.
Where Bats Hang
It doesn't take much space for bats to invade your attic. In fact, they can squeeze their bodies through areas as small as ⅜ of an inch. Bats most commonly enter your attic through eaves of your roof. Additionally, they have also been found in exterior siding, soffit, fascia, chimneys, and vents. Our bat removal professionals will not only remove the bats safely, but they can also provide preventative measures to ensure that these unwanted animals don't return to your attic in the future.
Stay Away from Bats
With more than 35 years of combined experience handling safe and humane bat removal across the entire Twin Cities Metro area, Minnesota Wild Animal Management is here to help you remove those unwanted bats from your attic. Rather than trying to tackle this dangerous project on your own and risking your own health, leave it up to our staff to remove and prevent bats from hanging out in your attics any longer. For your urgent situations, we even offer 24/7 emergency service as well. To schedule a professional bat inspection with our experienced animal removal crew, give us a call today at (763) 785-1414.