Raccoon Control Experts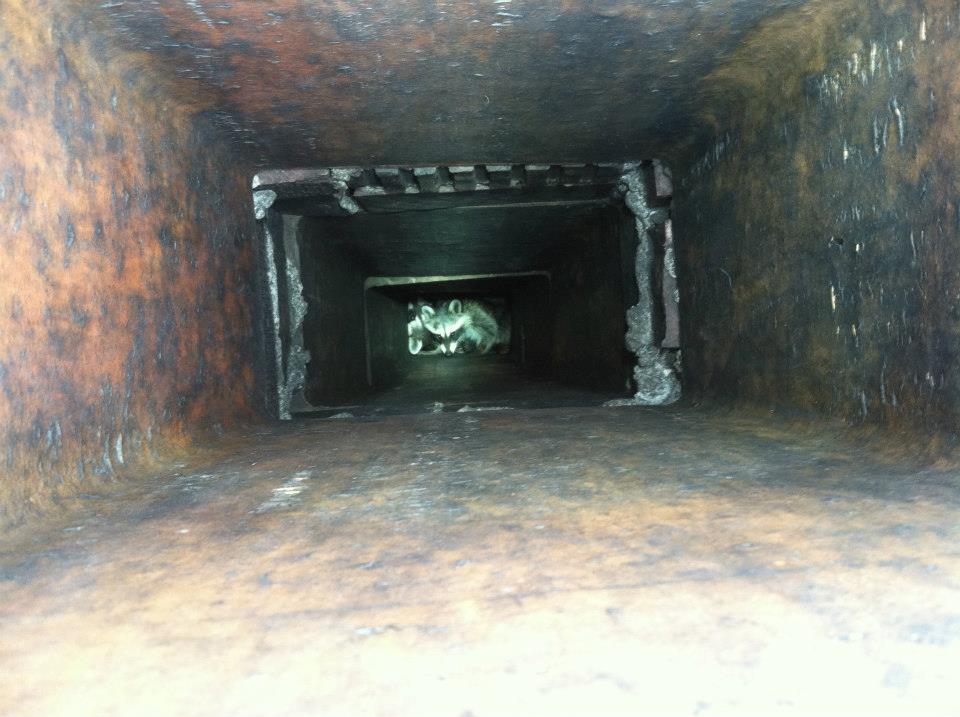 Raccoon Problems can plague Blaine, MN neighborhoods with their destructive behaviors while you sleep. An individual or family of raccoons may find your home irresistible and decide to make themselves right at home in the chimney, attic or under the deck. The experts at Minnesota Wild Animal Management Inc. use humane tactics for Raccoon Removal from Blaine, MN homes. We utilize proven techniques for raccoon control that can eliminate your problem.
Blaine Raccoon Problems
So, what is the problem with a cute little family of raccoons living in your attic? They have been known to cause damage to attic insulation and gardens and keep you up at night with their incessant scratching, gnawing and chewing. Raccoons can carry parasites that can transfer to pets and humans through feces left around your house. In rare cases, a raccoon can carry the potentially fatal rabies virus.
Residential Raccoon Problems Include:
Nesting in attics, walls, ceilings and crawl spaces
Giving birth inside of your chimney and leaving nesting debris
Eating your garbage and creating a big mess
Keeping you up at night with scratching and chewing
Dropping feces inside of attics and walls or areas around the home
Potential risk for transmitting viruses and parasites
Potential health risk for rabies virus
Eating gardens and making a mess of bird feeders
Fighting or interacting with pets such as dogs, cats and rabbits
Where Raccoons May Into Your Home
Raccoons that cause problems in your garden or dig through your garbage cans are bad enough to drive people a little batty. When they move into your home it's a whole other story. Contact Blaine Wildlife Removal Experts to solve your raccoon problem immediately. Below are some places where Raccoons Can Get Inside of Your Home:
Attics
Walls
Chimney
Ceilings
Porches
Crawl spaces
Through a dog door
Blaine Wildlife Removal Experts
Minnesota Wild Animal Management Inc. is your Blaine Wildlife Removal Experts. You can count on our team to provide Raccoon Removal or Solve Your Raccoon Problem in an effective and long lasting way. We utilize human techniques for raccoon control and removal. Our services can help to rid your property of nuisance animals that could otherwise be very destructive and possibly dangerous to have around. We offer the longest warranties in the business because we know what we are doing!
Blaine, MN residents may call for an Appointment at: (763) 785-1414
For a Wild Animal Emergency any time 24/7 call: (612) 237-8282)