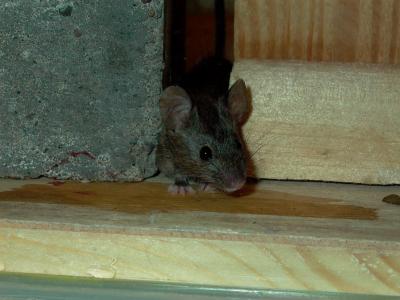 When you turn off the TV at night to go to bed, and the house is quiet and peaceful, is there something that suddenly disturbs that silence? You hear a scratching inside the wall and just wish you could reach through the wall and grab what is making that noise. Yes, mice are really annoying. There are myriad ways to control the problem, but the only sure way to stop having mice in your house is to hire animal control experts, such as us at Minnesota Wild Animal Management Inc., who have years of experience getting mice out of the house and keeping them out. If you live in Burnsville, MN, and have a mouse in your house, or a family of them, call us today to take care of the problem.
A Mouse Exterminator Burnsville
No matter what age someone is, they usually are a little shocked when they see a mouse scurry right before their eyes in their own home. And it's understandable. Your home is your sanctuary, and it's a little alarming to see something invade it. Perhaps you've chased it down, trying to trap it under a bucket. You might have laid down traps, but those can be harmful to young children and pets and need to be put in spots that are hard to get to and out of the way. Of course, that means it's usually hard for you to get to them too. Maybe you've gotten a cat to fix the problem. Well, between sleeping 20 hours a day, eating, and needing some petting, the cat hasn't caught a single mouse. And there are some people who are allergic to cats and some who don't like them and want them around just to catch a mouse or two. So for those people, a cat isn't an option.
Now, what do all of these cases have in common? None of them fix the problem for good. When you team up with the experts at Minnesota Wild Animal Management Inc., we find and remove all traces of mice. We find how they get into the house, and we block any holes where they are getting in.
Facts and Health Risks of Mice
Mice can get through miniscule holes that would seem unfathomable to us. Holes as small as nickels can easily be maneuvered by mice. They also spread diseases and can carry with them ticks, mites, and fleas. According to the CDC, rats and mice around the world can carry and spread 35 diseases. Don't invite these sickly guests into your house and allow them to stay. Have Minnesota Wild Animal Management Inc. take care of the problem at your Burnsville home for good. Contact us today at (612) 237-8282 for comprehensive animal removal.