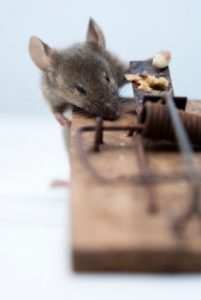 Discovering you have an unwanted wild animal taking refuge in your home is nothing compared to the sight of animal feces strewn about your home. If you've found an animal's nest or signs that an animal has left feces in your home, whether you've seen other proof that the animal is still around or not, don't wait to call Minnesota Wild Animal Management, Inc. Our Blaine, MN animal feces cleanup specialists will locate all signs of your unwanted guest, cleaning areas that have been affected by its presence, making repairs, and taking steps to prevent animals from getting into your home and nesting in the future.
You're probably aware of the dangers of letting animal feces go uncleaned in your home, but if you aren't, it's important to know how dangerous animal feces can be – if only so that you have your home cleaned sooner rather than later.
Dangers of Animal Feces
Animal feces, at the very least, can carry diseases and bacteria that can harm humans and pets. Because of this, we recommend not only having your home cleaned ASAP but having it done by professionals. We have the right tools and techniques for safely removing animal feces from homes without exposing you or your pets to the diseases, bacteria, or parasites that might be found in feces.
Animal Feces Cleanup
Though you might not think of it at the time, animal feces can be extremely damaging substances. Especially if there is a buildup of feces over time in a specific spot in your home, there could be extensive damage to your walls, flooring, carpeting, insulation and more. As professional wild animal removal and feces cleanup experts, we've seen it all, and we know how to handle the repairs that come with home damage caused by animals. We'll go through your home from top to bottom, searching for signs of damage, and fix anything we find that could either be harmful to you or that has left your home in a state of disrepair and filth.
Keeping Unwanted Wildlife Out of Your Home
Once we've removed an animal from your home and cleaned up all signs that it was there, we don't stop there. We'll work on making sure you don't have to go through this process again any time soon by taking measures to prevent future animal break-ins. What does that mean, exactly? We'll look for any signs of where the animal may have gotten in and out of your home, how it got around your home from one area to another, and where animals might try to sneak in in the future. To prevent your home from playing host again, we'll make any repairs and block any entrances or exits to ensure your home is wild-animal-free.
If you've found wild animal feces in your home, contact Minnesota Wild Animal Management, Inc. today, and speak with our Blaine, MN animal feces cleanup specialists. Call us at 763-785-1414, 952-881-6662, or 612-237-8282, and get help now.