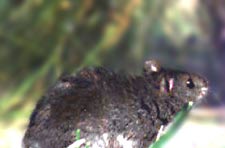 Rats are an unwelcome pest and should never be allowed to live with you. Not only can they cause destruction to your home, but also spread disease within it; no one wants to see their remains on their kitchen counters or smell the odors they carry. You may even discover damage to insulation, wiring or other structural elements of your house because of rats.
Rats are most often found in attics, crawl spaces or walls of homes but can also enter living spaces if their population is excessive or there are limited resources. To reduce the potential problems caused by rats, keep your home tidy, and organized. Furthermore, understanding why rats enter homes helps alleviate stress and worry as well as reduce costs associated with pest control measures. Here are a few things rats love most that humans don't.
Food: Rats are highly motivated by food. They will eat anything left behind, from food scraps on the ground to pet food. Therefore, it is essential that rats don't have access to any leftover food items. Keep crumbs away and sweep the kitchen, dining area and other areas where you eat frequently. Additionally, seal any leftover food into containers or storage bags for later. After pets eat, be sure to clean up their dishes; additionally, cover remaining food to ward off pests.
Plants and vegetation: Fruit trees and nut plants tend to attract rats the most; eating tomatoes from your garden, patio, terrace, or porch might just be enough for them to make their way inside your home! Rats can be particularly attracted to outside plants, particularly fruit trees. Rats may easily enter homes through trees and vegetation that reach close to the roofline. Rats may jump from trees and climb on gutters in search of food or shelter.
Shelter and nesting materials: Shelter is one of the most essential needs when creating a home environment for animals. Plants provide rats with shelter and food. Rats can make homes out of leaves, straw, mulch, and other plant materials by making a cozy den out of them. Indoor plants should be regularly manicured and trimmed. Furthermore, it's wise to remove rats from your indoor plants; providing them with food and shelter will help foster their families.
Water sources: Rats require water just like humans do. If your water supply isn't functioning optimally, it could pose a problem for rats who wish to live in your home. Leaky pipes and faucets are common breeding grounds for these pests so make sure all waterways are regularly checked throughout your residence. Rats can be particularly attracted to your pet's water dish, birdbath, and sprinkler heads.
Stop Rats From Entering Your Home
Rats can become a serious problem if they are not removed immediately. Minnesota Wild Animal Management will help you get rid of them. These pests are easy to control, and we have the right techniques. We will not only control the animal population in your home but also make sure they do not return by properly sealing and protecting entry points. Contact us right away to help deal with rats in your home.