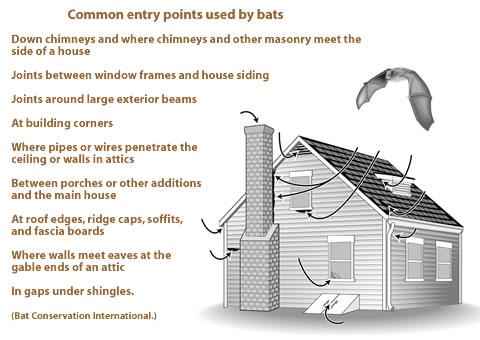 Are you worried that you may have a visitor in your home of the furry variety? If so, you've likely scoured the Internet looking for a solution to your problem. Thankfully Minnesota Wild Animal Management has you covered. We're well versed in all types of humane animal removal and would be happy to come out to your home to help you get rid of any animals that may be nesting in your home. Read on to learn a few of the common signs that you may have some unwelcome visitors.
Signs You May Have Animals Living in Your Home
Below are a few of the common signs that you could have an unwanted animal living in your house.
Strange Noises – Do you lay awake at night and think you hear strange noises coming from somewhere in your home? Maybe it's from the attic, or your crawlspace, or even your kitchen? Whatever the case may be, if you hear scurrying or scratching noises, it could be because you have some type of animal living in your home.
Signs of Animal Droppings – Depending on the type of pest that's made their way into your home, you could notice droppings in their nesting areas. It's best to regularly inspect your attic and crawl space areas for any signs of an animal infestation.
Nesting Materials – Some animals will use a variety of materials including paper, insulation and other items to make nests. If you start to notice nesting material in areas of your house such as your attic, it could be because an animal has found a new home.
Signs of Chewing – If you notice insulation that's been disturbed, or wires that have been tampered with, it could be because animals are in your home. A variety of different types of pests such as squirrels, opossums and others will often come into Minnesota homes during the winter to find a warm nest to stay out of the severe weather that's so common in our area.
Smell – Certain animals such as bats, or rodents have a unique smell. If you notice a musty type smell, it could be due to an animal infestation.
Need Help With an Animal Infestation?
If you're concerned that an animal may be nesting in your home, the time is now to give Minnesota Wild Animal Management a call. We can be reached by phone at 763-785-1414 and would be happy to come out to your home to provide a free consultation regarding your animal removal needs.