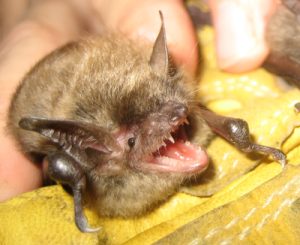 As summer brings warmer weather and longer days, it also welcomes an increase in wildlife activity across Minnesota. While the sight of wild animals can be captivating and enjoyable, some species can become a nuisance when they encroach upon residential areas. In this blog post, we will discuss the kinds of wild animals that are likely to cause problems for homeowners during the summer months and offer tips on how to manage these situations effectively. You always have the option to have us check for you as well.
Raccoons: Raccoons are notorious for their adaptability and intelligence, making them common troublemakers in residential neighborhoods. These masked bandits are attracted to easily accessible food sources such as garbage cans, bird feeders, and pet food left outdoors. To deter raccoons, secure garbage bins with tight-fitting lids, bring pet food inside at night, and install critter-proof fencing around gardens and compost piles.
Squirrels: Squirrels may seem harmless and adorable, but they can wreak havoc in attics, eaves, and chimneys. These agile climbers are notorious for chewing through insulation, electrical wiring, and creating nests in unwanted areas. Prevent squirrel infestations by trimming tree branches near the house, sealing any potential entry points, and utilizing squirrel-proof bird feeders.
Skunks: Known for their distinctive odor, skunks can be a major nuisance in residential areas. They often dig up lawns and gardens in search of grubs and other insects. Keep skunks at bay by eliminating potential food sources, securing trash cans, and installing barriers around vulnerable areas like porches and decks.
Bats: Bats play a crucial role in our ecosystem as insect controllers, but they can become problematic when they roost in attics or wall voids. Besides the noise and odors they create, bats can transmit diseases. If bats become a concern, contact a professional wildlife removal service to ensure safe and humane exclusion methods are employed.
Groundhogs: These burrowing mammals are known for their extensive tunnel systems, which can damage lawns and undermine foundations. To prevent groundhog intrusions, install sturdy fencing around gardens, and fill any existing burrows with soil, ensuring it is compacted to deter re-entry.
Minnesota is blessed with abundant wildlife, but sometimes human-wildlife interactions can become challenging, particularly during the summer months. By taking proactive measures and implementing appropriate wildlife management strategies, homeowners can coexist with these animals while minimizing any potential damage. However, it is essential to remember that dealing with nuisance wildlife should always prioritize safety and humane treatment. If you find yourself facing persistent or complex wildlife issues, do not hesitate to seek assistance from professional wildlife management services in your area. With the right approach, you can maintain harmony with nature while safeguarding your property.