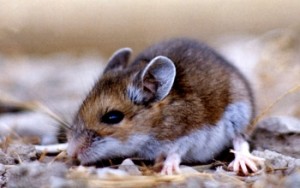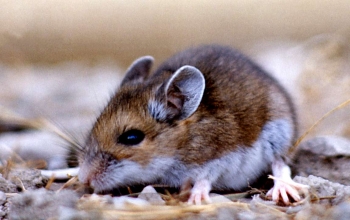 During the winter months, there is arguably no better feeling than to cuddle up in your own home by a fire, while watching your favorite movie on television. The relaxing atmosphere simply cannot be matched. However, this calming environment can quickly change if you were to see deer mice move across your living room floor! The thought of deer mice invading your home would make even the strongest man uneasy. If you live in St. Paul, MN and have found yourself in this situation, it is important to contact a professional immediately. Partner with Minnesota Wild Animal Management, Inc., for all of your deer mice removal needs. Let us get rid of these dangerous and quick-moving rodents before they cause damage to you and your home.
Facts About Deer Mice
Appearance – Deer mice received their name because of the white underbelly that is very similar to the look of a white tailed deer.
Climbers – What makes deer mice so unique is that they can climb similarly to a squirrel, making it harder for them to be caught and removed.
Issues with Hantavirus
Commonly found in deer mice urine and fecal matter, this virus can be easily transmitted to humans and other animals through inhalation. This virus begins just like a common cold or flu, but If the virus gets into your lungs, the disease can become deadly. That is why it is very important to have our experienced staff remove any deer mice from your home quickly!
Next Steps
Place the call – As soon as you see any deer mice in your home, give us a call immediately.
Inspect – One of our team members will provide a full inspection of your home in search of any deer mice.
Remove – Our staff will quickly remove all of deer mice from your home.
Repair – If you notice any structural damage caused by these rodents, our staff can handle your repairs as well.
Prevent – Last, but not least, preventative measures are key. Our two year warranty will help you rest peacefully at night that these mice will no longer invade your home.
If you are in the St. Paul, MN area and are having issues with deer mice, call Minnesota Wild Animal Management, Inc. a call today at (612) 237-8282. Our goal is to get your home back to normal so you can get back to watching your favorite movie by the fire!