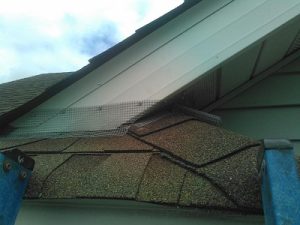 Fall is a busy season for Minnesota's avian wildlife. Of course, many think the springtime is busy with egg laying and the summer is busy for birds in flight. These are true but fall brings its own busyness. Birds spend much of their efforts in the fall months preparing for the cold, harsh winters. Part of this preparation includes seeking out warm shelter. Is this warmth found in your attic? If you find birds taking up residence in your home or business, call the humane wildlife removal experts at Minnesota Wild Animal Management.
Not all of Minnesota's bird species migrate, but those that do must prepare for this long journey. Their feeding habits and overall behavior patterns will change during the fall. Their activity and noise making will both increase during the months leading up to their southern journey.
Bulking Up For The Winter: Birds are no different than many other varieties of wildlife in that they increase their food intake in the fall to bulk up and prepare for the lack of food sources during the winter months. Migratory species also need to increase their food intake to build up enough stored energy for the long flight. Both migratory and non-migratory species will generally store their food stashes in a variety of places away from other predators. This could very well be the interior of a building.
Help From Humans: Many people like to attract birds to their yards during the fall months. It is not difficult to do so, since the birds are constantly seeking food. Feed them sunflower seeds, cracked corn, or suet for best results.
Store Bird Feeders And Baths For The Winter: To help prevent a bird's entry into your home, it's suggested that you place bird baths and bird feeders at the rear of your property and away from any entry points. It's also suggested that you keep bushes and shrubbery trimmed back and away from the exterior walls.
Bird Removal
In the unfortunate circumstances that a bird does gain entry into your home (attic, shed, etc.), act quickly to avoid sustaining too much damage. Minnesota Wild Animal Management has a team of experts that are trained specifically in humanely removing a bird(s) from your home. The professionals are also trained in how to identify all possible entry points and what may be attracting the wildlife. They can help you to ensure that no other bird is able to gain entry into your home. Call (612) 237-8282 for 24/7 emergency service.