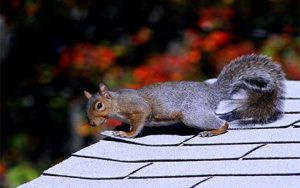 Wild animals do not ask our permission to move into our homes and take up residence. They do this out of the same instinct that we humans have to find permanent shelter from the elements. Humans are the lucky ones in that we have home construction contractors to build us those shelters. Wild animals have to make do with what they have, which amounts to their survival instincts and capacity for opportunism.  Some homes provide opportunities for animals such as raccoons, rodents, bats and birds to secretly use space in your home to keep them safe.  When this happens in your home, the crew at Minnesota Wild Animal Management will not only remove the animals from your home humanely, but we will also fully repair any damage done by the wild animals who caused it.
Wild Animal Removal & Property Repair Services
The kind of damage that animals can cause varies, of course, and the extent of the damage will depend on such factors as the length of time they have been in your home prior to being discovered.  A family of raccoons who move into your attic may not be able to keep quiet enough to keep their presence secret for long.  But if you have a large enough home, or if the raccoons stay primarily in a location that keeps their activities from you, the extent of their damage to your home can become even more extensive.  Remember, those raccoons either created an opening to enter your attic or they exploited an existing opening; in either case, they have caused damage to get into your home.  And once they are inside, your attic has become their playroom, their nursery, and their bathroom.
Pros At Repairing Property Damage Caused By Animals
Animals who find their way into your home can also damage wiring, heating and ventilation ducts, insulation, and drywall.  Not all animals are as loud as raccoons.  Most, in fact, are likely to be much quieter, making it possible for them to use the space they have found in your home for a long period of time.  We can help you at each stage of animal entry to your home—from prevention to humane removal to clean-up and repair.  If you have discovered that one or another kind of animals has been living in your home, we can assess whether or not they remain; and if so, we will remove them humanely.  Once removed, we can repair the damages they caused.  Call us at (763) 785-1414 and we will be happy to help you.