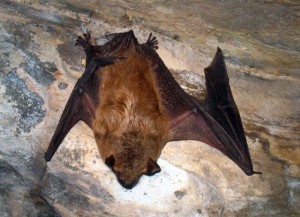 Did you hear about the two bats meeting? Apparently it was love at first bite! All joking aside, whether you have one bat in the attic or 50, no bat belongs there! At Minnesota Wild Animal Management, Inc., we are your local and humane animal removal and animal damage repair company. If your attic has been invaded by bats, it's crucial that you give our professionals a call today.
Are Bats Dangerous?
Many people question whether one or two bats in the attic is really that big of a deal. Unfortunately, it definitely can be and these pests need to be removed. Bats are primarily dangerous because of their innate ability to carry and transmit diseases. The most common disease bats may carry is rabies. Rabies is a deadly disease to humans and if exposed or bitten by a bat, your chances of rabies greatly increase. In this situation, many people find themselves in the hospital receiving a multitude of injections to prevent rabies from occurring. Even if you have no direct exposure to the actual bats, their feces can also make you very sick. Bat droppings, also known as guano, can create toxic spores called Histoplasmosis. This is yet another dangerous disease that can make humans and pets ill.
Residential Attic Bat Removal & Prevention
Bats love to hide in attics. Attics are within a bats fly zone, making attics an ideal place to nest and raise their young. Bats easily invade attics as weaknesses in the soffit, fascia, vents, and roof overlaps can occur. Bats are so small that they can weasel their way in places that are as small as ⅜ of an inch. So when you discover that there are bats in your attic, calling a professional right away is essential. Minnesota Wild Animal Management, Inc., will come to your home at a convenient time for you. Our highly trained professionals will come out and inspect all aspects of your home, especially the attic. We will find their nesting location, propose a treatment plan and provide you with an accurate estimate on services before we ever begin. Then, we will start the process of bat removal. Once all of the bats are out of your attic, the most important job comes into play – repair and prevention! We will repair any damage caused by the bats, including guano cleaning, and we will take extra steps to prevent the bats from coming back into your attic in the future.
If you have bats in the attic, call Minnesota Wild Animal Management Inc., today and let us get those pests out! For more information or to schedule your bat removal inspection, call us today at (612) 237-8282.