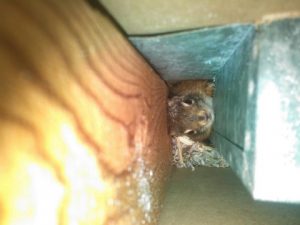 Wild animals are unaware of what is going on in our daily lives — whether it is the intense stress and uncertainty that has come with COVID-19, the daily concerns over job issues, sending kids back to school and keeping your house clean. Wild animals are only searching for basic needs to be met – like food and shelter. When they come too close to us and find themselves in our homes, it is easy to panic and decide to remove them, no matter what the cost. Minnesota Wild Animal Management, Inc. has a bit of a different approach to animal removal. We specialize in humane wild animal removal and prevention services so that you can be confident that you will not have these visitors return again down the road.
Safe and Humane Animal Removal in Minnesota
It is important to remember that humans have actually invaded the homes of wild animals. As a result, animals seek food and shelter where they can. Our Minnesota community has grown significantly over the last several years, leaving many of these wild animals displaced. Our professional crew can remove them safely and humanely from your home so that you can continue your daily life without the stress that a wild animal infestation can bring. In addition to humane removal, we will also find the area(s) of entry and complete any necessary repairs so that animals will no longer have access to the interior of your home. Preventing future issues is a really important part of our work. This saves our clients money (and stress!) over time.
We have experience removing mice, raccoons, squirrels, snakes, bats, birds, chipmunks, and other critters. Not only do these wild animals carry disease, they can also cause significant damage to your home as they find a way in, make a nest and reproduce. They excrete waste as well, which can be no fun to deal with. Our professional wild animal removal specialists can take care of all of these issues, quickly and with little disruption. After humane removal, we will disinfect and sanitize the area before we repair the damage that the wild animals have left behind.
Minnesota's Top Animal Removal Services
We are considered an essential business in Minnesota, so we are open and ready to serve you during this time. For more information or to speak with a member of our team, call one of the following numbers: (763) 785-1414 • (612) 237-8282 • (952) 881-6662 • (651) 260-7378.