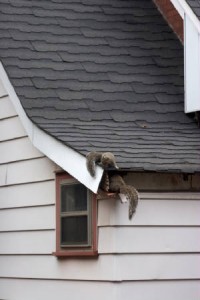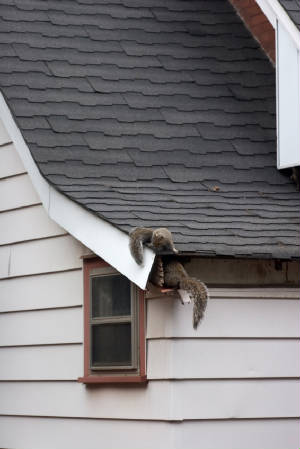 The thought of coming into direct contact with a wild animal within your home or property can be overwhelming for many. Homes are our safe havens from mother nature as well as wild animals. There may be times however, when an unwanted pet makes its way into your home or begins hanging around your Minnesota property. It is important for you to have a plan should this situation arise. Your best bet is to contact a Minnesota professional wildlife removal team the minute you notice a wild animal roaming close to your home. When it comes to these removal services, look no further than Minnesota Wild Animal Management Inc. With over 35 years of combined experience, our team doesn't shy away from any animal.
Humane Pest Removal Process
Our crew of Pest removal experts can get these pests out of your home no matter where they are hiding. Common hiding spots for critters include your garage, attic, basement or even behind your walls. The longer you wait to address the situation, the more damage can occur. Additionally, these animals can carry diseases, so the last thing you want is to keep these pests around. At Minnesota Wild Animal Management, we focus on humanely removing these pest from your property or home so that they can continue to live their lives somewhere else. Our proven humane removal process focuses on the following key points:
Pick Up The Phone – Our Minnesota team cannot start until you make us aware of your animal issues. Give us a call the minute you notice a pest in or around your home. For your convenience, we even offer a 24/7 emergency phone service.
Evaluate – Through a detailed inspection, our professional removal team will evaluate every bit of your home to make sure that all animals are accounted for. Nesting could become an issue as well, so we make sure to inspect for these. Once we inspect, an affordable quote for tremoval services will be provided.
Remove – Once you agree to our services, our staff will get to work quickly to humanely remove these pest from your home.
Fix Damage – Often times these animals cause damage during their stay at your home. Rather than having to call another professional to handle your repairs, our team at Minnesota Wild Animal Management, can fix any damage to your home as well.
Prevent – This animal interaction is not something that you want to reoccur. Once removed, we will take the necessary steps to ensure that they do not re-enter your home in the future. In fact, all of our services come with a 4 year warranty, so you can feel confident that you are saying goodbye to these pests for good!
If you have noticed a mouse, squirrel, raccoon or other critter roaming in or around your Minnesota home, it is important that you act quickly. Give our pest removal professionals at Minnesota Wild Animal Management Inc., a call today at (612) 237-8282 to set up an appointment!