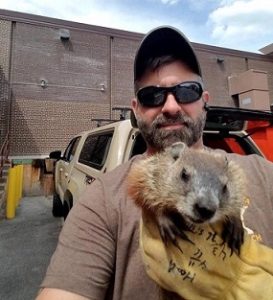 The sunshine has been warming our Minnesota landscape. This means more outdoor activity, absorption of vitamin D, and shaking off some of the cabin fever that can build up during our state's colder months. The downside of the sun making longer appearances during the day is that it means animals also become more active, seeking sources of food and more comfortable shelter. Our homes and property are very appealing locations to search for both food and shelter. These animals do not realize that they are invading your property and causing damage (and stress!). They are on the hunt for food, shelter, and an escape from natural predators. If you live in Maplwood and discover uninvited visitor (or visitors) in your garage, attic, or even in a closet, bathroom, or bedroom, it is time to contact the team at Minnesota Wild Animal Management.
Professional Animal Removal Services Maplewood MN
One of the wonderful qualities that makes Minnesota unique is that it is home to many different types of animal species. Most of us enjoy that part of Minnesota wildlife but do not welcome it into our homes. You may feel comfortable trying to get a stray bird out of your garage. How comfortable would you be removing a snake from your house? What about a nest of snakes? Or a snake that is ready to strike, and possibly able to slither away to a more secure location—meaning, a location that is more difficult for you to access? Snakes, raccoons, mice, squirrels and bats can very easily make themselves at home in areas of your home that you cannot easily access. They can nest and do damage to insulation and wiring and leave droppings in your home that are unsanitary to say the least.
There is no shame in being uncomfortable with the idea of trying to remove animals on your own. The good news is that you do not have to. Minnesota Wild Animal Management hires highly trained technicians to not only remove all the animals who have moved in with you, but we will also repair the damage they have done. Our team can also make sure that your home is not vulnerable to these types of invasions in the future.
Humane Wild Animal Removal
Whatever species of wild animal enters your home space, we can remove it humanely. Because of the risk of injury, both to you and to the animals, and communication of disease, we do recommend that you allow us to complete the removal. Contact us by calling (612) 237-8282 anytime, day or night.