Ice Dam Prevention Service Minnesota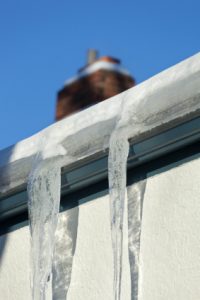 As most people are well aware, ice dams are a major problem here in Minnesota. Ice dams are formed when snow melts, moves down your roof and then refreezes near your home's overhangs. When this happens a wall of snow is built which traps more snow behind it and can lead to major problems when it comes to the structure of your home. At Minnesota Wild Animal Management, we offer ice dam prevention services to ensure your home is protected from the dangers of ice dams this winter!
How to Prevent Ice Dams from Forming on Your Roof
There are a whole host of things you can do to help prevent ice dams from forming on your roof. A few of these include:
Attic Insulation – Ice dam prevention isn't just about ensuring the exterior of your home is properly protected, but insulation in your attic can play a key role as well. If your attic isn't properly insulated it can contribute to ice dams forming because of the heat loss which occurs when heat escapes from your home into your attic.
Keep Snow Off Your Roof – It's critical to have snow removed from your roof regularly to help prevent ice dams. At Michigan Wild Animal Management, we offer cost effective snow removal packages that will help with ice dam prevention this winter.
Roof Ventilation – You may not realize that proper roof ventilation is key for effective ice dam prevention. With proper roof ventilation you can ensure that warm air isn't trapped in your attic, which can lead to melting snow on your roof which in turn can create ice dams.
Make Sure Your Home is Properly Sealed – Heat loss is bad news when it comes to ice dam prevention. You want to attempt to close off any holes or voids that allow heat to escape from your home into your attic. Common areas that you should check include bathroom fans, recessed ceiling lighting and plumbing vents. Go around your entire house and try to seal up any holes that could be contributing to new ice dams forming on your home's roof.
Look into Heat Tape – Heat cable or heat tape can be another cost effective way to help prevent ice dams. However, it's important to understand that you should try the previous ice prevention measures first because no amount of heat tape will make up for some of these major issues.
Save Big with Ice Dam Prevention Packages
At Minnesota Wild Animal Management, we understand that ice dams are almost inevitable based on the sheer amount of snow that we get each year. Because of this, ice dam prevention is a job that's nearly constant during wintertime. To help prevent ice dams, we've put together snow removal packages where we come out to your property regularly throughout the winter to remove snow from your roof. This way you won't run into ice dam issues, which can lead to major structural problems for your roof and home.
Contact Minnesota Wild Animal Management to Handle Your Ice Dam Prevention Needs
Proper ice dam prevention starts before the first snow flake falls each winter. Go ahead and give the team at Minnesota Wild Animal Management a call so we can put together a plan to keep your home free from ice dams this year. We have years of experience helping Minnesota residents protect their homes during these brutal winters that we've all become accustomed to. Give us a call today at (763) 785-1414 and we'll talk with you more about our ice dam prevention services. We'll be happy to come out to your home to give a estimate on ice dam prevention and snow removal.