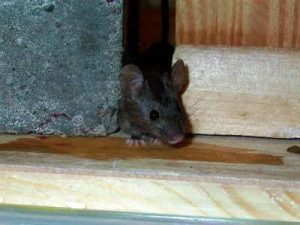 Do you know what the most common critters are to invade our homes, especially during the winter months? More than 80% of animals that invade homes during this time of year are mice, rats and squirrels. Of course, they are not the only potential invaders as we have also seen bats, raccoons and even snakes and birds in our area. Each of these animals has one thing in common – they are looking for a warm place to live and looking for food to eat. Rather than try to remove these animals on your own, you should contact a professional wild animal removal expert. The team at Minnesota Wild Animal Management Inc. specializes in safe and humane wild animal removal services for homeowners and business owners in Minneapolis and St. Paul, Minnesota.
Humane Wild Animal Removal Services
Wild animals are not meant to share space with humans. They are dirty, can carry disease and are not afraid to share food with you. They also leave their waste droppings anywhere (and everywhere). This can leave your home unsanitary and in need of our team for damage repair and sanitation services as well as removing the wildlife. Our staff has the equipment and experience to locate and remove the critters that have found their way inside your property and in many cases, relocate them back into the wild, where they belong. After all, these animals do not mean any harm, but can cause all kinds of problems if they are not removed quickly.
Our staff has been in the wildlife control business for more than thirty years and this experience with Minnesota wildlife really gives us an advantage when it comes to locating the critters and removing them. We can quickly identify where they have entered, locate any potential nests, making note of any damage that the wild animals have caused. We do more than humanely remove the wildlife; we also repair any damage left behind and make sure that your home is properly cleaned of all droppings as well. This is not the most fun part of the job but we have the equipment needed to properly sanitize the area. We stand behind our work and can promise to leave your home protected from future wild animal invasions.
24/7 Emergency Animal Removal
Minnesota Wild Animal Management, Inc. also understands that these types of issues may arise at any time of the day or night. So, we offer 24/7 emergency services. Call us at 763-232-7296 or 612-237-8282.