Are you in need of Mice Removal in Minneapolis MN?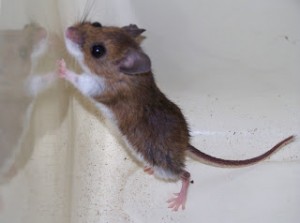 Seeing an unwanted or unknown furry thing scurry across your kitchen floors can leave you stranded. On the countertop, chair or whatever is highly elevated and right next to you at the time of the spotting. Whether you live alone, with another or a whole family; it's doubtful anyone living with you will deal with your rodent problem willingly.
The best thing to do in this unfortunate situation is to call Minnesota Wild Animal Management Inc., our emergency line (612) 237-8282 can get someone out there who is equipped to remove the mouse you spotted. When there's one, chances are there are more; good thing we have the experience that allows us to quickly determine areas that they are attracted to and extract each and every rodent that has crept into your home. Without leaving you with a rat-race on your hands.
Diseases Spread by Mice
It's tempting, I know, to bully someone into getting rid of that mouse NOW but there could be some even more unfortunate side effects, if the rodent is not handled properly. Diseases can be spread from rodents, either with direct contact of the mouse, their urine or droppings. Whether it's not washing your hands, getting bitten, a simple scratch, consuming something the rodent has contaminated or sometimes even inhaling infected dust.
This Rodent is Filthy and it Could Carry and Transmit many Diseases and Parasites:
Salmonellosis
Meningitis
Leptospirosis
Hantavirus
Dermatitis
Ring Worms
A Mouse or Rat is Known to Easily Produce 70 Dropping Per Day…..Yuck! These diseases and parasites not only pose a threat to the health of you, your loved ones or guests, they can also affect pets. If they have not yet affected your households health, they may have damaged your property.
Wild Animal Removal, Damage Control and Prevention Minneapolis MN
Minnesota Wild Animal Management Inc, offers professional rodent removal, damage and prevention services all over Minneapolis, Mn. We are just a quick call away and are more than willing to help you with an emergency wild animal removal service today. We have experience in effectively removing all types of rodents. Give us a call today at 763-785-1414 to schedule services; if you need immediate assistance, day or night, call us at 612-237-8282 now!