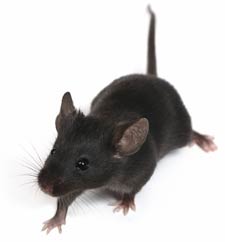 Winter doesn't just bring you in from the cold, but sometimes an uninvited guest or two as well. Whether you and the family are at the dinner table, watching television, or just enjoying company, a surprise scurry across the floor by a house mouse can become a bit of a quick scare. The cunning creatures can be at times difficult to get rid of. Call Minnesota Wild Animal Management Inc. today and let us help you rest as we remove your pest!
Maple Grove Mice Prevention
Mice are a very persistent intruders living off of very little food and water. The rodent can be a hassle trying to get rid of call a professional exterminator today for immediate results and removal from the pesky pests. Now serving the Maple Grove area for mice prevention we can help you stop the problem before it starts insuring your fortress is secure from tiny little infiltrators. Let us help you get rid of your issue and make sure they do not return in the future, call us today!
Keeping Clean
After an intrusion has been made and the varmints are gone. Quarantining and cleaning the infiltrated areas is a must. Rats and other mice carry a lot of bacteria and other health hazard infections or diseases along with them so after even after they have gone the risk can still be at the surface. We are trained to deal with the aftermath of a rodent problem to insure a healthy lifestyle for you and your family deserve to be living. Call us today for our Maple Grove Rodent removal services!
Rodent Repair
Unfortunately, with the invasion even the after math is a downfall. If you had and infestation it is a common occurrence after mice run roam free throughout new taken over domains home owners encounter damaged walls, cabinets, and even sometime the house wiring. With our trained team we are qualified to repair damages from mice and other rancid rodents. By utilizing our Maple Grove mouse removal services before the hassle becomes too great gives you a chance of never having to deal with the problem again!
Whether it is mice, rodents, or other intruders call us today to help you live comfortably without added uninvited guests. Don't let the problem get out of hand and have other issues to deal with after Call Minnesota Wild Animal Management Inc. today (612) 237-8282 and also offering 24/7 pest emergency!