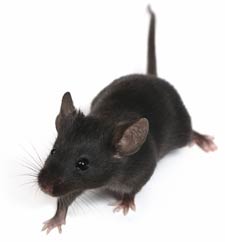 The only time a homeowner wants mice in their home is when he/she purchases them from the local pet store. If you've noticed mice invading your residence, chances are you might not be feeling comfortable in your own home. The good news is that there is a mice exterminator near you that can humanely remove these mice from your home once and for all. It's time for you to partner with our experienced mice removal professionals at Minnesota Wild Animal Management, Inc.
Not only can mice in your home cause you to lose sleep at night, but if they don't get removed in a timely manner, these small rodents can cause damage to your home as well. It doesn't take much for these mice to survive around your home. Over the years, our team at Minnesota Wild Animal Management, have seen a wide variety of damage caused by mice. Some of the most common damage that we have found includes damage to various wires, furnaces, A/C units, insulation, attics and the overall structure of a home. Additionally, these mice can carry unwanted disease that you don't want around your home. Salmonella and ringworm are a sample of medical issues that often come from exposure to mice in your home.
Effective Mice Extermination
When dealing with mice, you want to ensure that all of the mice hanging around your home are removed the first time around. If you've got one mouse inside your home, chances are that you've got more. By choosing to work with our mice exterminators at Minnesota Wild Animal Management, we won't leave your property until all mice are removed and accounted for. We will humanely remove these mice from your home and take the necessary steps to proactively keep them away from your home for good. We will seal and protect any of the entry areas where the mice originally entered your home.
So, if you've got mice hanging around your home and they weren't invited, it's time to take action. As a trusted and experienced mice exterminator near you, pick up the phone and call our removal staff at Minnesota Wild Animal Management, Contact us today at (763) 785-1414 if you've got a mice problem that needs to be addressed. These mice are extremely hard to capture and remove on your own, so let us get to work for you and your family today!