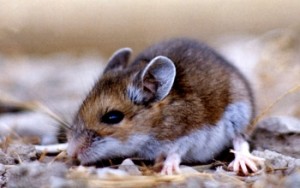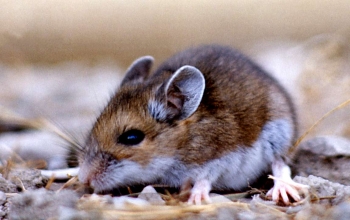 Human exposure to Mice or Rats can lead to serious health problems and possible death. The Center for Disease Control (CDC) attributes the spread of over 35 diseases worldwide to these troublesome rodents. Minnesota Wild Animal Management Inc. takes Rodent Control very seriously. Our services include Professional Mouse and Rat Removal and Mouse Clean Up to prevent exposure to rodent diseases in your Brooklyn Park MN home or business. Trust the Wildlife Removal Company that has your family's health as top priority.
Health Risks | Human Exposure to Mice and Rats
Both direct and indirect exposure to mice & rats could lead to a life altering illness. Wildlife Removal Professionals take special precautions to protect themselves from contact with disease carrying rodents.
Direct contact includes handling of the rodent, the feces, urine or saliva of the rodent or being bitten by one. Worldwide Diseases Spread Through Direct Contact with Mouse or Rat includes:
Hantavirus
Hemorrhagic Fever
Lassa Fever
Leptospirosis
Plague
Rat-Bite Fever
Salmonellosis
Indirect contact with a diseased rodent can occur from ticks, mites or fleas from an infected rat or mouse. Worldwide Diseases Transmitted Through Indirect Contact with Mice or Rats includes:
Colorado Tick Fever
La Crosse Encephalitis
Lyme Disease
Rocky Mountain Spotted Fever
Typhus
West Nile Virus
Signs Of Rodent Infestation
Here are some tips to Identify Signs of a Rodent Infestation:
Mouse droppings under the sink, in cupboards or food storage areas
Evidence of chewing on food packaging or pet food bags
Nesting materials such as fabric scraps or shredded paper
Scratching, gnawing or chewing sounds
Unpleasant odors coming from hidden areas of the home
Greasy rub marks along rat's runways
Visually seeing a mouse or rat scurrying around
Professional Rodent Removal Minnesota
Removing all evidence of a Rodent Infestation is critical for maintaining a healthy environment. Technicians at Minnesota Wild Animal Management Inc. are experts in Mouse Clean Up and prevention measures to keep rodents under control. As Professional Mouse Removal Specialists, we provide a 4 year guarantee that these pesky rodents will not enter a site that we have repaired.
Wildlife Removal Company Brooklyn Park MN
Remember Minnesota Wild Animal Management Inc. if you notice any signs of a Mouse or Rat problem in your home or place of business. We are a Wildlife Removal Company with a team of professionals who don't mind getting our hands dirty in an effort to protect families from the Health Risks associated with contact with mice and rats.
Call today for a Rodent Control Consultation. Brooklyn Park MN residents may call: (763) 785-1414 or call: (24/7) Emergency (612) 237-8282)