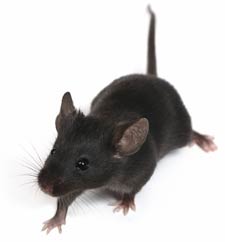 Spring is here, which means mice and other pesky critters are running around outside looking for a nice, dry home with an abundant amount of food. Your Blaine, MN home is a perfect, cozy place for mice to create their home in! If you see even one mouse scurrying around your home, you can be sure that there are at least 15 more.
How Do Mice Enter Homes?
Because the way their body is shaped, mice are able to squeeze into even the smallest of spaces, therefore they can enter your home through cracks and holes found in walls, floors, windows and foundations. Most homeowners don't notice mouse holes until other signs of an infestation pops up.
Mice can also get into your home through gaps in windows or ceilings, as well as through sewer lines. If certain pipes are not sealed correctly, mice can get into homes through sinks or bathtub drains. Mice also have the ability to find their way inside through entry holes around plumbing and oven gas lines.
Take Action As Soon As You See Signs Of A Mouse Infestation
Mouse infestations are extremely irritating and can pose a threat to humans and pets. Mice love to eat human food sources and sabotage cartons, paper, boxes and plastic in order to build their nests.
We recommend to take action at the first sign of a mouse infestation, as mouse populations can accumulate very quickly and can be very hard to eradicate. It is best to target infestations when colonies are small.
Mice Carry Viruses and Bacteria
Mice may be 'cute' to some people, but they are not clean and need to removed from your home as soon as possible. The urine, saliva and feces of some mice can hold viruses and bacteria, such as salmonella and hantavirus.
Mouse Problems? Leave It To The Experts At Wild Animal Management Inc.
The most effective way to remove mice infestations from any home is to hire a pest control professional. This way, you know that the job will get done the right way the first time.
Minnesota Wild Animal Management Inc. has the solution of all of your pest control needs. From extermination and trapping, to prevention methods, home repair and sanitation, we have the right tools and knowledge to get your pest infestation under control.
If you have any questions or need to schedule a service, call Minnesota Wild Animal Management Inc. today at 612-237-8282!