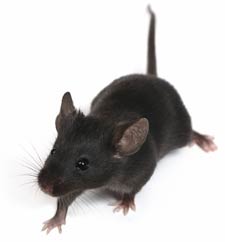 For homeowners, mice have long been unwelcome, destructive menaces that seem to be easy to allow into your home, but extremely difficult to get rid of! Not only are mice capable of causing an incredible amount of damage to homes and items within homes, they are also capable of spreading diseases. If you are living with mice and are tired of your futile attempts at kicking them to the curb, then you are certainly ready to end this living arrangement for good!  The experts who handle mice removal in Minneapolis at Minnesota Wild Animal stand ready to take on the challenge!
Minneapolis Mouse Removal Experts
It is often said that when you see one mouse in your home, there are usually quite a few others hanging around. Mice love living in cozy spots such as attics, within walls, and in foundations. Because mice are able to squeeze through even the smallest of holes, it is important to find the proper experts who are able to remove the mice while also finding the entryways the mice used to gain access into your home. Mice can squeeze through holes as small as a marble and are capable of climbing vertical surfaces, which means they could be entering your home from the crawl space, the attic, or anywhere in between. For this reason, it is best to hand over this task to the mice removal experts in Minneapolis.
Experience Is Key In Removing Mice From Homes In Minneapolis
The experienced mouse removal experts and mice exterminators at Minnesota Wild Animal are well versed at tracking down the entry points in many different types of buildings. When you call our office, we will work with you to schedule a convenient time to perform an inspection of your home or business. This inspection will allow us to attempt to discover where the mice are nesting, how they are entering your home, and the proper way that we will effectively get rid of them for good. Our customers appreciate that we also provide a reasonable estimate for our mouse removal and mouse extermination services in Minneapolis with no hidden charges.
Mouse Damage Repair Service Minneapolis
If your home has suffered damage done by mice, we will work to make proper repairs to the damaged areas. That's right, not only are we experts at mouse removal, we are also experts at repairing the damage they leave behind so that you can take back your home. Call our offices today at 612-237-8282 for your Minneapolis mouse removal assessment.