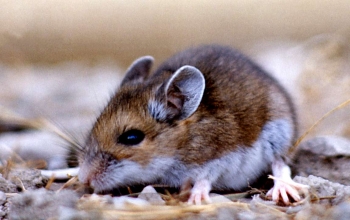 What did Tom get when he locked Jerry in the freezer? Mice cubes!
Ekkk! Just thinking about those dirty, diseased rodents rummaging through food in the freezer or in a pantry can make anyone's skin crawl. Just imagine searching for the frozen turkey in your deep freezer and pulling up that ever so delicious, mice cube instead! Vomit. The truth is, there aren't many places that mice can't reach. Vehicles, garages, attics, and yes, even your deep freezer! Fortunately, Minnesota Wild Animal Management Inc. can find those creepy crawlers, with our professional mice removal services and give you back your peace of mind! Serving the entire Minneapolis/ St. Paul area, we are ready to get your pesky, unwanted guests out!
Thanksgiving Mice
As all of us transition from fall to the winter months, we have a checklist that we tend to run down: rake the leaves, check the pipes, service the furnace, and stock up on emergency food in case of a winter storm. Likewise, mice are doing the same thing. Whether you are upstairs in your luxurious master bathroom or working on the car in the garage, mice can be found everywhere in and around your home! During this time of year, mice are gathering food and looking for a place to keep warm in the winter. They will go through any crack or space in your home. Once you see one, you can bet that there will be more to follow. Unfortunately, once they have invaded, they become extremely hard to get rid of. No homeowner is ever actually thankful for the mice coming around this time of year.
What's so Wrong About These Fur Balls?
So, we'll admit it, Dr. Doolittle did a good job making mice look cute. However, in reality, these rodents will destroy your home. Mice are scavengers and can live off almost any food with little water. This means chewing on everything! They have the potential of causing structural damage, wire damage, damage to your A/C units and furnaces, damage to your attic and insulation, and can even cause electrical fires if it chomps on the wrong wires. Additionally, little Jerry carries a plethora of diseases and parasites, including salmonella and ringworm.
Long story short, don't wait for a mice cube to show up in your freezer. If you think these critters are scavenging your home, call Minnesota Wild Animal Management Inc. today. We will get rid of these rodents quickly and perform proper sealing and guarding on the points of entry they previously used. This means no more mice cubes, and plenty of peace and quiet! If you live in Minneapolis or St. Paul, for your peace of mind, call Minnesota Wild Animal Management Inc. today at (612) 237-8282.