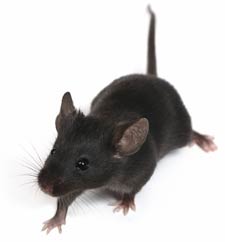 You know the scream. It's the awful sound of your mom's voice shrieking at the top of her lungs as she stands on a kitchen chair with a broom trying to bat away that tiny little rodent that claims to love cheese. That's right folks, your mom has a mouse problem! We hate to be the ones to break it to her, but typically, if she finds one mouse in her home, it's likely that there are more! So when this occurs, it's best to leave the job up to expert animal control specialists. Located in St. Paul, MN, Minnesota, Wild Animal Management Inc. is here to serve you with all of your rodent removal needs! We offer residential mice removal services as well as commercial mice removal services. Don't worry, just because we guarantee removal doesn't always mean they have to be harmed! We offer humane removal methods for all crittery creatures. If you've got a mice problem, we've got a solution!
Our Animal Management Process
Our expert animal control services are here to help you 24/7! We offer a 5-step solution for rodent removal so that you can feel comfortable in your home again!
First things first, call us! We offer convenient hours and emergency services to anyone that needs immediate attention.
We have trained and experience experts that will come out to your residential or commercial area to identify the problem and determine the best solution. We offer humane removal methods in every rodent removal situation and provide each customer with an affordable quote.
We get them out! We will take the proper steps to remove the mice properly!
We clean up their mess! If you have a mice problem, it's likely that you have damage within your home or office. We can repair or replace the damage to any structures, foundations, walls, vents, etc. that have been caused by those creepy critters.
Prevention! No one wants this to happen again. Once the mice are removed, we reinforce and prevent this from happening again! We are so confident in this that we offer a two year warranty so customers feel assured that this will not happen again!
Residential and Commercial Mice Removal MN
So, whether you are in need of residential mice removal services or your building needs commercial mice removal services, Minnesota Wild Animal Management Inc. is the only place that will get the job done right the first time! If you live in St. Paul, MN, call us today at (612) 237-8282.