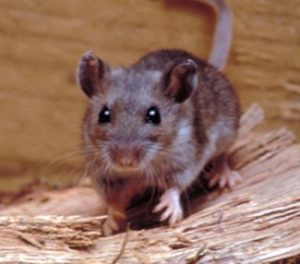 Are you dealing with a mouse infestation in your White Bear Lake home? If so, you're likely looking for a reputable mice removal company that can take care of the problem once and for all. Thankfully the team at Minnesota Wild Animal Management has decades of experience helping residents in and around St. Paul, MN, with all their pest control needs, including mice removal.
Common Problems With A Mouse Infestation In Your Home
While you may think a few mice in your home is not a big deal, you should realize that a mouse problem can cause major damage and issues within your home or business. Read on to learn some of the common problems homeowners experience when dealing with a mice infestation:
• Property Damage – Mice have teeth that never stop growing. To keep their teeth from becoming too long, they'll chew on all types of things. This includes your belongings, cabinets, food, electrical wires, and more. Mice infestations have been linked to all types of property damage, which can be expensive to repair.
• Odors – When you have a mice problem in your home, you'll likely notice a strange smell where the mice are coming and going. This smell comes from mice feces, urine, and nesting materials. If mice end up dying in your walls, you'll also have to contend with these odors.
• Allergies – Some individuals may be allergic to mice danger, urine, and feces leading to various respiratory issues.
• Disease – Mice have been known to carry a variety of diseases that can be transmitted to humans. A few of these include Salmonellosis, Hantavirus, Leptospirosis, and others.
• Reproduction Rate – Mice can reproduce incredibly fast, which is why it's so important to have a mice removal plan in place as soon as you first see signs of a mice infestation.
Suspect a Mice Infestation? Contact the Mice Removal Experts at Minnesota Wild Animal Management Today!
When it comes to mice removal, you need a company with experience. At Minnesota Wild Animal Management, we will not only take care of your mice infestation, but we'll also work to locate and close up all entry points to ensure a new infestation doesn't occur soon after we leave. To learn more about our mice removal services, contact our office today by phone at (763) 785-1414. We'll be happy to have one of our experienced technicians come to your home or business to assess your mice problem and provide a comprehensive plan to rid you of these pests for good!