Minnesota Bat Removal and Control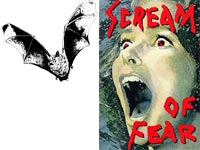 Bats are the stuff horror movies are made of.  However, bats are actually beneficial mammals that consume large quantities of insects, particularly mosquitoes.  They can also be disease transmitters, so we don't want them sharing our living space.  Bats are actually protected by laws in many locations, thus getting rid of them can be a sticky problem.
Proper removal of any animal droppings, along with sanitation is absolutely necessary.  A Minnesota Wild Animal Professional knows how to deal with bat, bird, and rodent droppings.  If your home was invaded by any of these animals and they made a mess, there is help! Proper and safe removal of the droppings and sanitize the area, ensures it is clean.
If you have a bat in your house, your best bet for getting rid of bats that you can't seem to control is to call a Pest management professional to do the job for you that knows what they're doing and they'll get the job done right.
Problems with doing it yourself are diseases.  Droppings of any animal are perfect breeding grounds for bacteria and diseases, and if you are not careful, it could be harmful.  For instance, not wearing a mask while cleaning bat guano can be dangerous.  Hiring a Minnesota Wild Animal Management Expert guarantees everyone's safety, and that the job is done correctly.
Once the animals have been removed, we can start repairing the damage they may have done to your house, repairing any damage to structures, foundations, walls, vents, attics, roofs, or elsewhere.