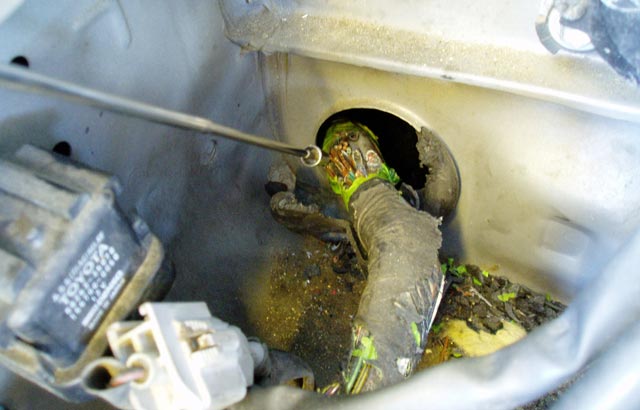 Mice can enter your home through even the smallest crack, hole or gap. In fact, all a mouse needs is a hole the size of a pencil or a small marble to enter your residence and become a real problem. And, very often, when one mouse enters, others are not far behind. Mice look for food, crumbs, water and can build nests, and contaminate the human food that is meant for human consumption. If you think you might have a mouse problem in your home, the team at Minnesota Wild Animal Management Inc. can provide safe, efficient extermination services quickly so that the problem does not worsen.
Signs You Have mice in your home include:
● Seeing a live (or a dead) mouse in your home;
● Finding gnawed holes near places that you store food (usually in a kitchen, pantry, etc.);
● Damaged wiring in your home;
● Food scraps in unusual places (where you or a family member would not have left them);
● Mouse droppings or hair;
● The sound of scurrying across hard floors in your home;
● Foul smell or unusual odor
Mice Removal Services Minneapolis
Mice carry disease and can contaminate the food in your home and can even cause salmonella (food poisoning) and ringworm. Mice are extremely hard to get rid of and store bought mouse traps are generally unable to fully contain a mouse problem. A professional mouse exterminator service is the best way to solve a mouse problem fast. Minnesota Wild Animal Management Inc. will not only take care of all of the mice in your home, but our team will also identify the places where they are entering and repair the area so that mice can no longer come inside. And, if the mice have damaged your home in any way, our team can repair the damage, and fully sanitize the affected area so that you feel confident about using your kitchen area once again. The chemicals we use are also safe for children and pets.
Minnesota Wild Animal Management Inc. has been working in the Minneapolis, MN area for more than 30 years and can help you with a wide variety of pest control and wild animal problems. Our technicians will respond to your need 24 hours a day, 7 days a week. We understand that a pest emergency does not always occur during regular business hours. For more information about our services or to reach a member of our team, call us at 612-237-8282.