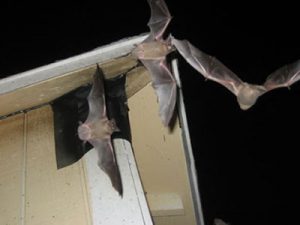 It's that subtle sound that turns into something more. It's the scratching, gnawing, clawing that will keep you up at night. It's the disdain that you feel when you know that something is in your attic that doesn't belong. Have you been hearing noise in your attic? Has a pest made its way in and won't come out? At Minnesota Wild Animal Management, Inc., we've got you covered.
Attic Pests – Unless your old and forgotten toys have gained the mystical powers like in the movie Toy Story, it's likely that the noise you hear in your attic is a pest versus something that actually belongs. At Minnesota Wild Animal Management, Inc., we take care of everything for you. In fact, you don't even have to go up in the attic to see what it is if you don't want to. Around this time of year, many different outdoor critters seek warm shelter by wiggling their way into your cozy attic. Unfortunately, pests like these can cause a major amount of damage to your home. Depending on the type of pest you may have, some animals can ruin your electrical, chew away at your insulation and walls, carry disease and largely infest your home with their bountiful offspring. At Minnesota Wild Animal Management, Inc., we encourage you to go ahead and give us a call as soon as you begin to hear noise in your attic.
Our Attic Pest Removal Process
When you call Minnesota Wild Animal Management, Inc., one of our friendly and knowledgeable technicians will walk you through our process. We will make an appointment with you that is both timely and convenient. Our expert professionals will then go up and into your attic to identify the pest that may be inhabiting the area. Once an identification is made, we will walk you through the steps it will take to remove the problem and provide you with affordable options. There are never any gimmicks or hidden charges with our team. Once you choose your option, we will get to work in eliminating the problem. No more noise in your attic! We then go a step further to repair any damage the pest may have caused, as well as implement preventative measures so that your pest will not return again.
Noise in my attic
We are so confident in our removal process that we offer a two year warranty on all of our services. For more information about noises in your attic and the attic pest removal process, don't hesitate to go ahead and give us a call. Call Minnesota Wild Animal Management, Inc. today at (651) 260-7378.