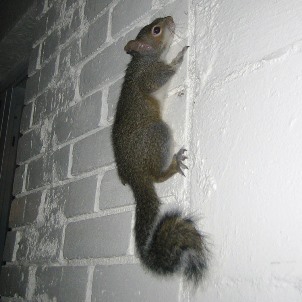 Do you have a wild animal infestation in your Oak Grove home? If so, you may have tried some DIY animal removal tactics on your own, but we're willing to bet that the results haven't been what you may have expected. Thankfully, our team at Minnesota Wild Animal Management is just a phone call away! We've been providing animal removal services to residents in Minnesota for decades and we're confident that we can take care of your problem once and for all. Go ahead and give us a call right away if you're worried about a wild animal infestation in or around your home.
Humane Animal Removal Company
At Minnesota Wild Animal Removal, it's most certainly our goal to remove the wild animal(s) from your home, but it's also our mission to get rid of them as humanely as possible. Unlike some of our competitors, we do all we can to safely remove any wild animals that we encounter during our visit.
Exclusion Methods to Prevent Wild Animals from Coming Back into Your Home
When we remove the wild animal(s) in or around your home, you'd likely think that our job is complete? Well, that's not exactly the case. In fact, this is where our expertise truly comes into play. After all of the wild animals are removed, we'll look to find all of the entry points where these animals entered your home and seal them up wherever possible. This ensures that wild animals don't continue to pester you and your family once our team of animal removal experts leaves your property.
Iron-Clad Guarantee for Added Peace of Mind
We're so confident in our animal exclusion practices that we actually offer a full two year warranty on any entry points that we identify during our animal removal. This means that you can rest easy knowing that no wild animals will gain entry into your home through the same entry points that were used in the first place. In our opinion, this is where many of our competitors fall short. Few companies are willing to offer this type of guarantees because they're not confident enough in their abilities to find and seal up as many entry points as possible in and around your home.
Schedule a Free Estimate Today
Beware of a wild animal infestation. Wild animals can do significant damage to your home, so if you suspect an infestation, it's best to call a company like Minnesota Wild Animal Management as soon as possible. We're actually available 24/7 to ensure all of your wild animal removal needs are handled. Give us a call today at (763) 785-1414.