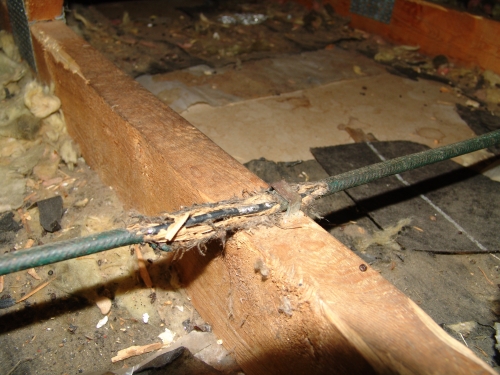 Most people in Ham Lake, MN consider Opossums as pests due to the fact that they can live in attics and under houses. For this reason we often hear from customers looking to utilize our opossum removal services. At Minnesota Wild Animal Management we have decades of experience helping residents in our local community get rid of all types of pests, including those pesky opossums. One trait that separates our company from many others is our commitment to get rid of pests from your home safely and humanely. We understand that you want the pests gone, but we ensure that they are not harmed in the process.
How Can I Get Rid of Opossums?
Opossums are most often removed from Ham Lake homes and businesses through the use of traps. Opossums are not known as the smartest animals in the world, so many times they can be caught through animal trapping. The problem is that once caught opossums can be vicious and extremely difficult to deal with. On top of this they also can carry diseases, which can be harmful to humans. If you suspect that you have an opossum in your home it's always best to call a wild animal removal company to handle the task of trapping and getting rid of any opossums around your home.
Dangers of Opossums in Your Home
If opossums choose to make your home their home you'll have to contend with the following:
Opossum feces – When opossums move in they bring with them all their dirt and filth, including large amounts of feces. This excrement can become especially dangerous if opossums are living in your attic. These opossum droppings can carry diseases such as Salmonella and leptospirosis.
Carry Parasites – Opossums have been known to carry parasites such as fleas and ticks, which if these parasites make their way into your home they can be difficult to remove.
Dead Opossum in Ceiling or Attic – If you've heard what you thought was an opossum in your ceiling or attic but the sound has gone away, you could be dealing with a dead opossum in your home. Contact a wild animal removal company right away if you suspect that you may have a dead animal carcass in your home.
Contact Minnesota Wild Animal Removal Today
If you're concerned that an opossum may have made its way into your home, contact the humane wild animal removal experts at Minnesota Wild Animal Removal today. Give us a call today at (612) 237-8282 and we'll be glad to come out to your home to check out your unique pest control situation.