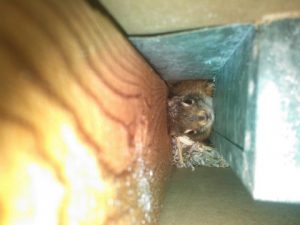 Your home is a place where you are expected to be able to relax and not have to worry about intruders entering your home, including unwanted animals. If an animal has recently invaded your home in St. Paul, MN, calling the professionals to get this animal away from your property should be your top priority. At Minnesota Wild Animal Management, we offer professional animal removal and prevention services so that you can get back to relaxing comfortably in your home without these unexpected guests.
Experienced Removal Matters
When it comes to humanely and effectively removing pests from a home, experience truly matters. Our staff has more than 35 years of combined experience handling wildlife in Minnesota. We are well educated and have worked directly with a wide range of animals in the area and we understand their habits. With communities in St. Paul, MN continuing to expand, animals are having to live in areas that they normally would not be in. This can include your own home such as your attic, garage or even your home. We know the areas to look in and around your home to identify these unwanted guests.
Common Animal Removals
First and foremost, we humanely remove animals from properties across the area. Our goal with every job that we take on is to remove these unwanted animals from your property without causing any harm to them. We will humanely remove these animals and relocate them to an area where they can thrive. Some of the common animal removal requests that we receive in the area include the following:
● Bats
● Birds
● Chipmunks
● Squirrels
● Snakes
● Raccoons
● Mice
● Many More!
Wild Animal Removal & Prevention Process
Over the years, our animal removal professionals have developed an effective removal and prevention process that works extremely well. Once you make the call to our team, we will set up a time to inspect your home and property. Once the intruders are identified, we'll humanely remove them from your property. If any damage has been made, you can count on us to handle the repairs as well. Once the animals have been removed and damage has been addressed, we'll apply preventative measures around your property to ensure that these animals don't come back to your home in the future. Our removal and prevention process provides the total package for our clients.
If an unwanted animal has invaded your home or property, it is time to pick up the phone and call our professional animal removal and prevention crew at Minnesota Wild Animal Management. Serving the St. Paul, MN community, give us a call today at (763) 785-1414 to schedule an inspection of your property.