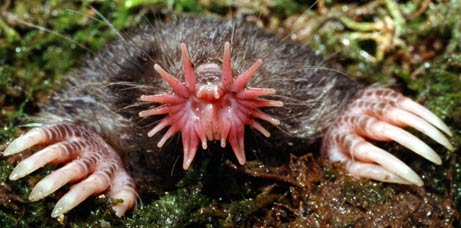 Moles can be a big problem for you and your Andover, MN yard, if it gets out of hand. "I have a mole problem" is a phrase we hear from our customers almost daily. Getting rid of your mole situation is something our professionals at Minnesota Wild Animal Management Inc. have handled for many years. Many homeowners attempt to get rid of the moles themselves, but they typically lack the skill and knowledge, which can lead to a costly repair. When you consider the amount of yard damage a mole can create and what it can cost to repair, hiring a professional is surprisingly low.
Removing moles by using specialized traps can only be done quickly and humanely by professional trappers. Sure, anyone can go out to the garden center and buy the heavy scissor-type mole traps with hopes of catching the mole while the damage to your yard continues to accumulate. But a professional is usually able to stop your mole problem within a few days. Minnesota Wild Animal Management has a specific removal process to ensure success with every animal removal request.
Although a mole has no idea what a trap is, they can still be extremely wary of anything unusual placed into their runs. Remember, these dark tunnels underneath your yard are the moles environment, it will remember every twist and turn, every wet patch, and every place where a meal may be waiting.
When homeowners attempt to catch a mole, they aren't really sure how and where to place traps to successfully catch them. The majority of the time, moles can detect if there is a problem and immediately their instincts say 'beware'. On rare occasions, they get foul-caught in trying to avoid the trap and die a lingering death.
If you have a mole situation, call our professional gopher and mole removal services today at 612-237-8282. Minnesota Wild Animal Management Inc. is able to get rid of your mole problem quickly and humanely at a cost-efficient rate.