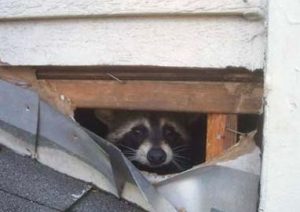 When summer heats up in Minnesota, its picturesque landscapes come alive with wildlife. At this time of year, extra care must be taken to protect and preserve our state's varied ecosystem. Minnesota Wild Animal Management is dedicated to supporting native wildlife, and in this blog post we'll highlight key steps you can take during these hot months to ensure their well-being and ensure their safety during this post's summer months.
Mindful landscaping: Establishing a wildlife-friendly environment begins in your own backyard. Choose native plants that provide food, water, and shelter to local fauna such as pollinators, birds and small mammals. Also avoid pesticides and herbicides which may harm not only their intended targets, but also beneficial insects that play an integral part of sustaining the ecosystem.
Secure proper waste management: Adequate waste management can play an essential role in avoiding wildlife encounters and conflicts. Secure your garbage cans with tight-fitting lids to deter curious critters from rooting around in them; dispose of food waste responsibly through composting; this way you'll reduce wildlife attraction to your property and increase sustainability efforts.
Safe feeding practices: Feeding wildlife responsibly can be immensely satisfying and enjoyable, yet it must always be done responsibly. Install appropriate bird feeders, squirrel feeders or nectar stations away from windows in order to reduce collisions between birds and windows. Use only wildlife-safe food sources instead of human foods which could harm animals – remember, our goal should only ever be to supplement rather than replace their natural diet!
Water sources: Wildlife in search of water can find themselves struggling during summer heat waves. Make your yard more appealing for local creatures by creating water features like birdbaths, shallow ponds or fountains to provide fresh sources for them to drink from and also offer you opportunities to observe their behaviors up close! By regularly cleaning and refilling these sources to maintain freshness, they'll not only quench thirsty animals' thirst but will allow you an up-close view into how they act!
Responsible Wildlife Management
When encountering wildlife on your property, it is crucial to approach it with extreme caution. Keep a safe distance and do not come into direct contact. If an animal needs assistance or intervention, seek guidance from local wildlife authorities or animal control agencies as untrained attempts at handling or capturing wild animals without professional knowledge may endanger both humans and the animals involved.
Minnesota is home to an abundance of biodiversity and breathtaking landscapes that serve as a haven for wildlife. By following these tips and taking an ethical approach to wildlife management, we can contribute to conservation efforts while protecting native animals during summer months. Let's work together as one community towards building harmonious coexistence between humans and wildlife so Minnesota's natural heritage remains preserved for future generations!