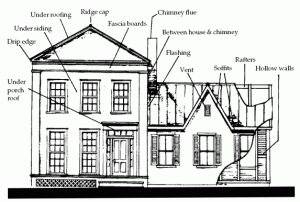 The holidays are here and many of us are hosting gatherings with friends, neighbors and family. You may be preparing to spend many hours cooking and cleaning and preparing your home for gathering. The last thing that you want to have to worry about before or during your next holiday gathering is an unwanted animal crashing the party. Raccoons, bats, snakes, squirrels, mice or birds mean absolutely no harm to us but do not belong in your home for the holidays. If you need wild animal removal services, look no further than Minnesota Wild Animal Management for a safe, sanitary and fast removal of those unwanted guests.
Humane Wild Animal Removal Services In Minnesota
Minnesota Wild Animal Management Inc. specializes in humane animal removal, animal damage repair and preventing them from returning. The winter months are cold and wet and (just like humans) wild animals are looking for a warm and dry place to spend the winter. Your attic, garage, or even your walls make a very desirable option for a critter who otherwise is going to spend many nights out in the cold. However, these wild animals can bring with them disease and leave your home unsanitary to say the least. They can enter through the smallest possible crack, and you may not even catch a glimpse of them. In fact, your only clue may be a rustling noise during the night or a sign of droppings in your kitchen or even on the side of your home.
If you think that you might have an unwanted guest, it is wise to get it checked out ASAP. The professionals at Minnesota Wild Animal Management have the experience, training and tools needed to locate the animal(s), remove them safely with the goal of humanely moving them to a safe location. Once that part of the job is complete, we will repair any damage left behind and find the area where they gained entry and make sure that it is sealed off and you will not be in the same situation in a matter of days.
24/7 Wild Animal Removal
We also understand that wild animals do not show up during normal business hours, so that means that our job is to be available 24/7 if needed. Our normal business hours are Monday-Sunday 7:30am-6pm but you can also call us any time of the day/night at 763-232-7296 or 612-237-8282.