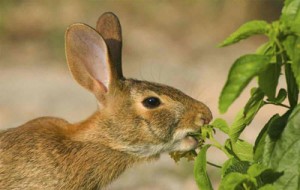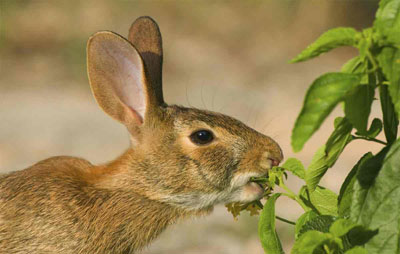 Do you have a green thumb? For many home gardeners, there is no better sight than seeing all of your hard work and gardening pay off through the blooms in your flower garden or the new vegetables that have begun to sprout. Creating and maintaining a garden is no easy task because you are so dependent on nature. For most people, the thought of seeing a rabbit around your home brings you to a happy place. However, for those home gardeners who put their time and money into their yard, you may not be as happy to see a rabbit hanging around your yard. The reason is because rabbits commonly feed on vegetables and flowers. One single rabbit can eat up your entire vegetable or flower garden in just one night. So, if you live in St. Paul, MN, and have noticed a rabbit spending time around your yard, now is the time to partner with Minnesota Wild Animal Management Inc. Our team can humanely remove just one or multiple rabbits from your yard.
Rabbit Proofing
Our experienced staff has spent over 35 years handling and removing all sorts of wild animals in the Minnesota region. There is nothing worse than planting a garden and seeing a rabbit come in and destroy the garden before you were able to get anything to bloom. Our dedicated team can provide you with rabbit proofing techniques and equipment to help keep these cute little animals out. There are ways to save your shrubs and gardens without harming the rabbit, and we know just how to handle it.
Rabit Removal Techniques
Some individuals do not want rabbits lingering around their homes. If that is you, we have a simple removal process that does not harm the rabbits in any way. The process includes:
Make the Call

– As soon as you notice the rabbits lingering in your yard, give us a call to come out and observe.

Inspect

– Our rabbit removal experts will come inspect your yard to see when and where the rabbits are entering.

Removal

– Our team can remove the rabbits from your yard and place them in another habitat so that all parties involved are satisfied.

Prevent

– Using our rabbit proofing experience, we can assist you with preventative measures that will keep the rabbits out for good!
If you live in St. Paul, MN and are having issues with rabbits overtaking your yard or garden, let Minnesota Wild Animal Management Inc. help! Give us a call today at (763) 785-1414 to set up an appointment for your rabbit control and removal needs.